The 3D action game Bleach: Brave Souls will host the Bankai Live 2022 Wrap-Up Super Thanks Special live broadcast on December 26. Livestream-linked campaigns will also be available where viewers will have a chance to win luxurious prizes including the Brave Souls Lottery and RT Campaign.
▍

Bleach: Brave Souls Bankai Live 2022
Yoshiyuki Hirai from America Zarigani, a popular Japanese comedy duo, will be the host of the special program. The live broadcast will also feature cast members from the Bleach anime series, including Masakazu Morita (Ichigo Kurosaki) and Ryotaro Okiayu (Byakuya Kuchiki).
The live stream is scheduled to start on December 26 at 8:00 pm (UTC+9), and will be broadcast on various platforms.
Program Details
8:00 pm: Opening, Brave Souls News #1, Brave Souls Lottery Round 1
8:30 pm: Special Move Animations, Brave Souls Matching Game
9:00 pm: Brave Souls Strategy Tips, Co-Op Challenge, Preparing for the anime's final episode
9:30 pm: Brave Souls Lottery Round 2, Brave Souls News #2, Ending
The global version of the live streams will have Japanese audio with English commentary. You can follow the broadcasts in the following links:
YouTube Live
GL: https://youtu.be/SQZvSXhDS8I
JP: https://youtu.be/-jH7MkVWNHc
Twitter Live
GL: https://twitter.com/bleachbrs_en
JP: https://twitter.com/Bleach_BS
Facebook Live
GL: https://www.facebook.com/BleachBS.en/
▍

Brave Souls Lottery!
From December 26 until the end of the stream, a special lottery will be held.
To enter, follow the official Twitter (@Bleachbrs_en) account and Tweet "@Bleachbrs_en" with the hashtag #BankaiLive, the lottery ticket will be sent as a reply.
Watch the Livestream to check the lottery results. You can center as many times as you want during the campaign period.
Prizes:
■ A Prize: PlayStation®4 – 1 Winner
■ B Prize: 10,000 Yen Amazon Gift Card, within Japan or a HyperX Cloud Alpha S – Gaming Headset (Blue), overseas – 10 Winners
■ C Prize: Official Artworks – 4 Winners
■ D Prize: Original Badge Set – 100 Winners
▍

Bleach: Brave Souls Bankai Live RT Campaign
From December 26 to January 2, a special RT campaign will be held, just RT the live stream tweet from the official account to participate and be one of 5 winners to receive a Bleach: Brave Souls original canvas autographed by the voice actors at the studio.
In addition, if your post with #BankaiLive is read live, you will get a Bleach: Brave Souls original bookmark and if the hashtag #BankaiLive reaches the top 29 trending topics on Twitter, players will receive a ★5 Summons Ticket.
▍

Bleach: Brave Souls Choose Your Christmas Present Campaign
Starting on December 13 until December 20, the Choose Your Christmas Present campaign will be held. Players will vote for the picture that contains the presents they want on social media and all players will be given the items of the picture with the most reactions at the end of the campaign.
The campaign will be held on the game's official social media:
■ Twitter account: @Bleachbrs_en
■ Instagram account: @bleachbravesouls_official
■ Facebook account: @BleachBS.en
▍

Bleach: Brave Souls Christmas Summons: Dream Parade
The Christmas Summons: Dream Parade will also begin on December 16. Players will have a chance to get new ★5 characters Halibel and Yoruichi.
From December 16 Until December 27, the special Christmas gacha will be available in the game, where the 2022 Christmas versions of Halibel and Yoruichi will be featured.
New ★5 Characters:
■ Halibel (Christmas 2022 version) – Let us pray for the peace of the entire world.
Seated on a throne of ice, Queen Halibel entertains the crowd by directing a splendid Christmas performance. She elegantly wears a gorgeous dress featuring an ice and snow design.
■ Yoruichi Shihoin (Christmas 2022 version) – Let your smiles brighten me even more!
Santa Claus goes around handing out presents to the tune of joyful, heartwarming music. Dressed in an elegant, princely outfit, the sight of Yoruichi's jaunty walk spreads smiles through town on a holy night.
Follow QooApp official Facebook / Twitter / Google News / Reddit to get the latest ACG information!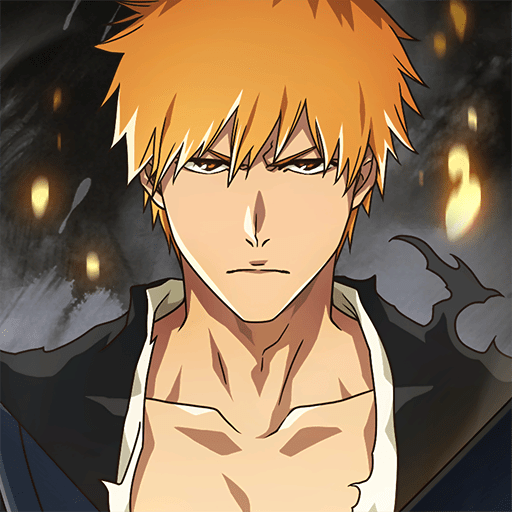 BLEACH: Brave Souls KLab Global Pte. Ltd. Rate: 4.6
Install