Arknights recently celebrated the game's 3rd anniversary with a live stream thanking its players and announcing the Ideal City: Endless Carnival featuring Gavial, beginning on January 13.
The event adds the new limited operator Gavial The Invincible, an alternate form of the 4-Star healer alongside the 6-Star Sniper Pozyomka, a new event scenario, new and returning outfits, the free 5-Star character Minimalist, tons of login bonuses, recruitment updates, and more!
The Arknights anniversary live stream for this event also features some great art and animation from popular content creators including harlequinwheels who did a cute animation for Gavial arriving to the stream a little late, make sure you check it out!
▍ Arknights Ideal City: Endless Carnival PV
▍ New Limited Headhunting Pickup
The new Great Axe and Pen Nib limited gacha is here! This includes the new AOE/Centurion Guard Gavial The Invincible, this event's limited character, alongside Pozyomka, a Heavy Shooter Sniper. These two are also joined by the 5-Star Cantabile, an Agent Vanguard.
As is the case with banners featuring limited characters, you will be given a special 10x headhunting ticket for free when you login, and you can also roll the Great Axe and Pin Nib gacha once every day for free.
■ Gavial The Invincible – CV: Natalie Winter / Ayaka Suwa
■ Pozyomka – CV: Alyson Leigh Rosenfeld / Chika Anzai
■ Cantabile – CV: Frankie Kevich / Yuka Saito
▍ Event Details
Arknights' Ideal City and Endless Carnival event explore the underground Durin City of Zeruertza. This city lies beneath the jungle of Acahualla which was featured in the Gavial the Great Chief Returns event scenario. This time Gavial, Tomimi, and Eunectes are here enjoying a nice vacation in this resort to stop an impending natural disaster from destroying the city.
You'll also be able to pick up the new event bonus operator Minimalist, by completing event missions and purchasing his medals from the event shop.
■ Minimalist – CV: Caleb Yen / Sho Nogami
The event adds a bunch of new enemies, let's take a quick look at each of these and see how you can prepare for their gimmicks!
■ Alcohol Lover
This raging alcoholic is a during with an incredibly high Arts Resistance, and the ability to dodge all physical attacks directed at them for 20 seconds after spawning. Unfortunately for them though, this effect will immediately end if they get silenced!
■ Volleyball Serving Cart
This deadly cart increases its attack with every hit, increasing its total damage by up to 150% per attack! Since its arts resistance is pretty low, you will want to focus on attacking this enemy with casters or arts damage and deal with it quickly.
■ Mead-Grade Waker Upper
This elite enemy has very high stats across the board, already making it a tough opponent to deal with when it appears on the field, and on top of that the first time it gets hit, its attack speed is doubled for 30 seconds!
It is a little weaker to arts damage, and since its effect only activates once, you can trigger its effects early so it won't be in effect by the time it reaches your core operators!
■ Materialist Antagonizer
The Materialist Antagonizer is one of the boss enemies of this event, and is able to buff all machine-type enemies, send drones to attack a target, gain a shield that makes its allies invincible, and even inflict stun! This deadly enemy has a ton of effects on it, and its barrier that refreshes makes it one enemy you won't want to ignore and have to take care of asap!
▍ Login Bonuses
This time Arknights is handing out a ton of login bonuses to celebrate its 3rd anniversary including the special appreciation gift from after the live-stream, and a free Senior Operator Transfer Event on January 13, giving all players a free 5-star from a list!
If that wasn't enough, as with events with limited operators, we'll be getting the Zeruertza Amazing Wall event, letting you claim free orundum every day by just logging into Arknights, then picking a ticket, which can grant you between 200 to 800 orundum daily!
You can also claim a new Celebration Maintitle background, with your doctor and operator of choice hanging out at a bar watching some fireworks in the Arknights main menu. This event also brings back Savage as a limited-time free-to-claim operator, and if you log in daily you can get even more bonus items, and the Glass Cabinet Fan furniture piece for free!
▍ New Outfits
Arknights' Coral Coast collection is getting an update, bringing new summer outfits for Elysium, La Pluma, Roberta, and Surtr, with her outfit, also being animated in Live2D! Previous Coral Coast outfits from previous events will also be available starting on January 13, along with the Rhodes Fashion Review! With so many outfits, do you have enough Orundum Prime prepared?
▍ Module Updates
11 new modules are also coming to Arknights, with a good chunk of them here to help give the pull and ambusher specialists a bit of help. Fartooth, Specter the Unchained, and Pozyomka will also get modules making them even stronger than they already are!
▍ New Furniture
Even though it's winter in most of the world, you can enjoy, or pretend to enjoy the warm breeze of summer in Arknights with the Great Aquatpit Funtastic Experientorium (What a mouthful!) furniture set. This replicates the vistas of Zeruertza, and will help your operators feel nice and relaxed in this dorm!
Follow QooApp official Facebook / Twitter / Google News to get the latest ACG information!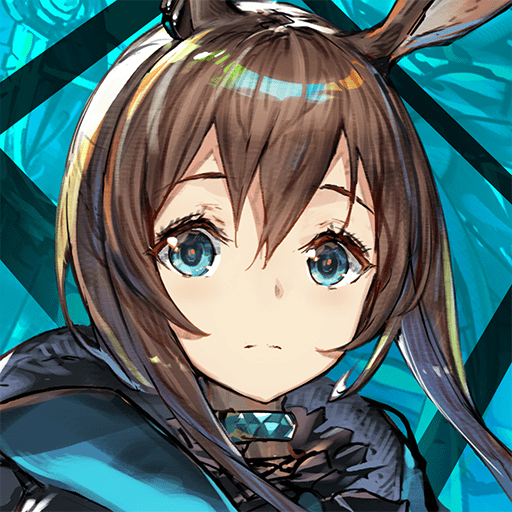 Arknights | Japanese Yostar, Inc. Rate: 4.8
Install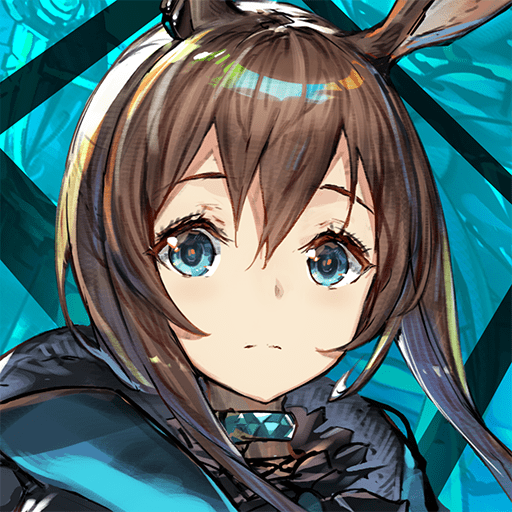 Arknights | English Yostar Limited. Rate: 4.7
Install
Arknights | Korean Yostar Limited. Rate: 4.2
Install