Cygames' Granblue Fantasy is bringing back its previous collaboration event with Cardcaptor Sakura from February 1 at 17:00 [JPT] until February 9 at 16:59 [JPT], as part of the consecutive events for the announced Special Collaboration Fever.
The Special Collaboration Fever features multiple collaboration events from the past. The collab events with Cardcaptor Sakura and Persona 5 will reappear for a limited time, and characters from the three series, including Code Geass: Lelouch of the Rebellion, which is currently added to the side stories, will have their final limit unlocked.
▍Granblue Fantasy x Cardcaptor Sakura Collab Story
In the Valley of the Nymphs, where spirits gather, something unusual has happened. The bottom of the valley, which should have been peaceful, seems to be in a state of excitement, with the spirits whispering to each other.
In order to investigate the anomaly, the heroes take Magisa, a witch who once trained there, and Petra, a wind shaman who wishes to visit the area, to the valley.
The protagonists set out for the Valley of the Nymphs. (Another dream warning of an anomaly… that dream I had this morning was a prophetic dream…)
What is it that threatens the safe haven of the spirits? The sorrow that cannot be wiped out even with the genius of Magisa, the rare genius witch, is quietly and surely spreading.
▍Granblue Fantasy x Cardcaptor Sakura Collab Events
After clearing Chapter 1 Episode 3 of the Event Story, Sakura Kinomoto will join your party. In addition, clearing the ending of the story will unlock the final limit of Sakura
Also, the Character Upper Limit Release Set can be exchanged in the Treasure Exchange to unlock Sakura's limit.
Get the limited event weapon Staff of Seal and summoner Kero-chan with the treasures obtained from the Extra Quest.
In addition, you can unlock the final limit of the event limited weapon and summoner with the treasures obtained from the Extra Quest difficulty HELL and Multi Battles. The Summon "Kero-chan" will be obtained at Lv100 with 3 times upper limit release.
The treasures that appear in the event quests can be exchanged for SSR-confirmed gacha tickets, Crystals, and other great rewards.
▍Granblue Fantasy x Cardcaptor Sakura Collab Battle Costume Skins
Charming battle costumes from the anime Cardcaptor Sakura will also be available to exchange at the event.
■ Sakura Kinomoto Battle Costume vs. "The Thunder" Clow Card
■ Sakura Kinomoto Battle Costume vs. "The Watery" Clow Card
▍Granblue Fantasy x Cardcaptor Sakura Collab Characters
■ Sakura Kinomoto – CV: Sakura Tange
■ Kero-chan – CV: Aya Hisakawa
■ Tomoyo Daidouji – CV: Junko Iwao
■ Syaoran Li – CV: Motoko Kumai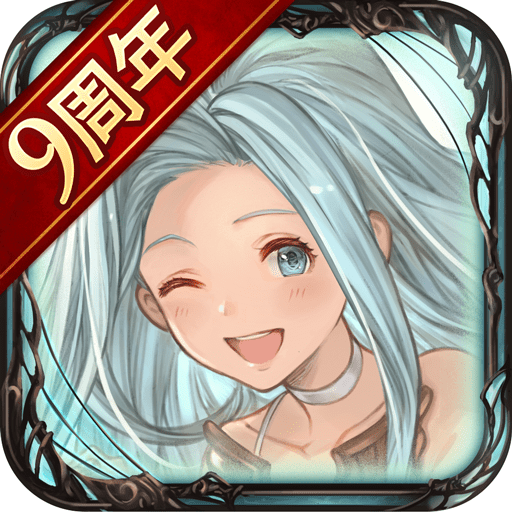 Granblue Fantasy mobage Rate: 4.6
Download