The two-part anime film Collar x Malice, based on the visual novel of the same name developed by Otomate, has revealed a key visual and more information about its main cast. It was also announced that the movie will feature an original character designed by Mai Hanamura.
The first part of the anime titled Collar x Malice: Deep Cover will premiere on May 26 and the second part on June 23, 2023, in theaters in Japan.
The role of the heroine Ichika Hoshino will be played by Kaede Hondo, and Katsuyuki Konishi plays the role of Mitsuru Sowa, an original character for the film adaptation, who is an inspector from the Metropolitan Police Department sent to the Shinjuku Police Station to investigate the certain case. All of the cast of the visual novel also returns to reprise their roles in the film adaptation.
▍

Collar x Malice: Deep Cover Anime Film Story
The story takes place in Shinjuku in the year 20XX. A series of violent incidents by the mysterious organization "Adonis" occur one after another in the city of Shinjuku. These incidents are known as the X-Day Incidents.
One night, Ichika Hoshino, a police officer who has been working hard for the safety of the community in Shinjuku, which has become a dangerous city, is attacked by someone and put on a collar with poison in it. Confused, Hoshino is assigned to investigate the X-Day Incident with a group of men from a former police organization who is pursuing the case on their own.
In the middle of the investigation, a new case involving a gun leaked from Shinjuku Ward arises. This film is an original story based on the original work. The film will depict "another incident" that occurred behind the scenes in the pursuit of the X-Day Incident.
▍

Collar x Malice: Deep Cover Anime Film Staff & Production
Original Story: Collar x Malice developed by Otomate (Idea Factory/Design Factory)
Character Design: Mai Hanamura
Animation Production: Studio Deen
Distributor: Avex Pictures
Production: Collar x Malice Movie Production Committee
▍

Collar x Malice: Deep Cover Anime Film Cast
■ Ichika Hoshino – CV: Kaede Hondo
■ Aiji Yanagi – CV: Masakazu Morita
■ Kei Okazaki – CV: Yuuki Kaji
■ Enomoto Mineo – CV: Souma Saitou
■ Takeru Sasazuka – CV: Daisuke Namikawa
■ Kageyuki Shiraishi – CV: Ryouhei Kimura
■ Masanobu Mochida – CV: Hirofumi Nojima
■ Kotoho Sakuragawa – CV: Ayaka Fukuhara
■ Yuzuru Saeki – CV: Yuuki Ono
■ Hideaki Yoshinari – CV: Yuu Nagase
■ Eriko Mukai – CV: Naoko Komatsu
■ Hajime Morioka – CV: Ryouta Takeuchi
■ Seiji Minegishi – CV: Kazuhiro Yoshimura
■ Kazuki Hoshino – CV: Takuya Eguchi
■ Rei Mikuni – CV: Kousuke Toriumi
■ Mitsuru Sowa – CV: Katsuyuki Konishi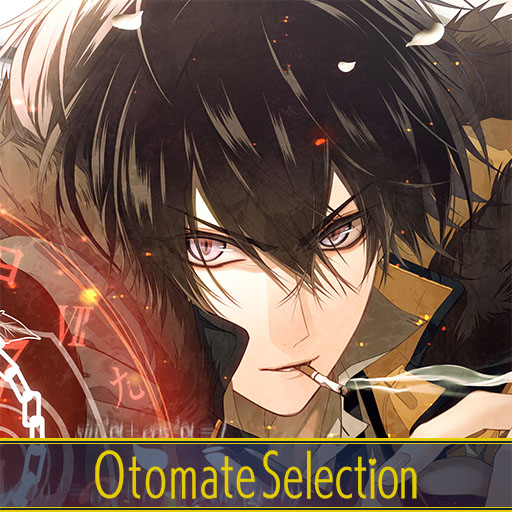 Collar×Malice Idea Factory Co.,Ltd Rate: 4.6
Install