MIXI announced that its signature Monster Strike series is getting a new entry titled Mystery Record, a co-op mystery adventure game that is set to release for iOS and Android devices in Japan.
Mystery Record is a mystery-solving x co-op adventure game that tasks the player to unravel the mysteries while collecting Relics scattered around a devastated world. Players can also cooperate with up to four players to defeat the mysterious enemy "Noum" while solving the mysteries.
Manga artist Haro Aso, who is known to create Alice in Borderland and Zom 100: Bucket List of the Dead, is credited as the worldview supervisor. SCRAP, a company that plans various real escape games, joins Tumbleweed and the University of Tokyo AnotherVision to handle the riddles in the game.
The game will also feature the 3D model of the Monster Strike monsters, which serves as your assistant to solve puzzles. The release date of the game is yet to be revealed, but it is currently available for pre-registration.
▍Mystery Record PV1
▍Mystery Record Story & Worldview
In my fading consciousness, the vast blue sky and green ruins are the first things that come into my sight.
Waking up in a completely strange place, "you" rescue a girl and a mysterious creature from the attack of the "Noum," deformed creatures that take over this world from humans. This abandoned place is known as the "Real World".
Why did people abandon this world? What is Noum? And who am I…?
You will have to create new bonds and unravel the truth of this world…
▍Mystery Record Characters & Cast
■ The Protagonist – CV: Yūsuke Kobayashi
■ Ruri – CV: Mikako Komatsu
■ Kohaku – CV: Takuya Eguchi
■ Akane – CV: Fairouz Ai
■ Shiyou – CV: Umehara Yuichiro
■ Kanaria – CV: Aoi Koga
▍Pre-registration Campaign
Players can now pre-register Mystery Record via App Store and Google Play. All players can obtain Orb x 3,000 (equal to 10x Gacha Pulls) when the pre-registrations reach 100,000.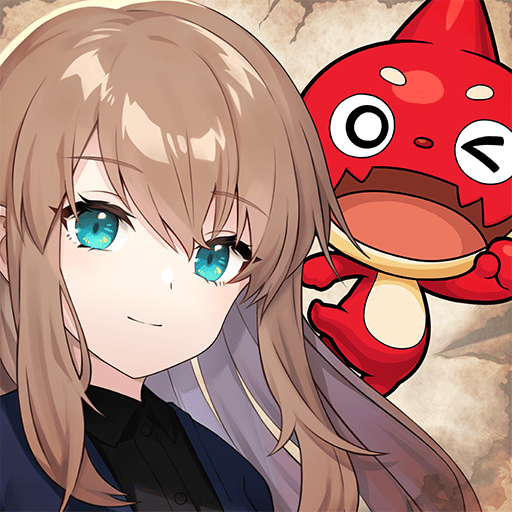 MYSTERY RECORD XFLAG, Inc. Rate: 2.3
Download