Craft Egg and Bushiroad have pushed out a major update to celebrate the 6th anniversary of the BanG Dream! Girls Band Party today! The update on March 16 introduces a new 3D Live Mode, which allows you to enjoy the live performances of the girls in stunning 3D graphics!
Collaboration costumes with Re:Zero, Persona 5, and a Certain Railgun T, applicable to the 3D modes will be sold at the in-game shop! Seven new cover songs will also be added to BanG Dream! GBP sequentially for the 6th anniversary.
▍ New BanG Dream! GBP Feature – 3D Lives and 3D Costumes!
A new live mode: 3D Live Mode in which the girls perform in 3D officially arrives at BanG Dream! Girls Band Party! In addition, members can now change their costumes, hair, and accessories that appear in 3D Live Mode. The 3D Live Costume can be set for each character on the costume change screen.
Some of the 3D Live Costumes are the same design as the original, but in different colors, while the Alternative Color Costumes can be obtained by fulfilling certain conditions. In addition, by using sewing sets and coins to upgrade costumes of 5★ members, you can put the 3D Live Costumes on other characters as well!
■ 3D Live Preview
▍ New ★5 Rarity Available in BanG Dream! GBP!
A new rarity of ★5 with 3D Live Costumes (costume + hair and accessories) is now available in BanG Dream! Girls Band Party! The rarity of Kirameki Festival limited members has been changed from ★4 to ★5 in conjunction with the introduction of the new rarity.
When compared to the previous rarity, the illustration and memory episodes remain unchanged, but the level cap is raised from 50 to 60 and their score-raising abilities and skills will slightly increase! This can vary from member to member, so make sure to check out when evolving your favorite units!
▍ GET 200 Free Gacha Pulls!
In celebration of the previous BanG Dream! Girls Band Party Campaign Tweet reaching 30,000 Retweets, players can pull on a free gacha up to 200 times starting from March 16! This free gacha will be around until April 27, so don't miss your chance on some free pulls!
In addition, to celebrate the retweet milestone, all players will be able to receive 7500 stars and 100 Singing Crystals! That's a lot of Stars!
▍ Collaboration 3D Live Costumes
From March 16, March 17, and March 18 until March 31, special 3D Live costumes of Re:Zero, Persona 5, and a Certain Railgun T will be sold at the in-game shop! Don't miss out on the chance of dressing up as iconic characters from this series! Each costume costs 1500 Paid Stars.
▍ Dream Festival Gacha
The 6th Anniversary Dream & Kirameki Festival Gacha is now available! In addition to the appearance of Aoba Mocha, Imai Lisa, and Tutu as new limited members, event-linked new members Toyama Kasumi, Maruyama Aya, Tsurumaki Kokoro, Kurata Mashiro, and Mitake Ran will also be available.
As mentioned previously, the limited members that have appeared in the past will be changed to 5★ and will also appear in this gacha.
▍ Clear Lives and Get Coins!
Earn 6th Anniversary Medal by completing live performances during the period! These can be used to exchange for various other items such as 5★ Guaranteed Tickets and more.
Also, a total of 10,000 6th Anniversary Medals can be earned daily: 5,000 by logging in and 5,000 by completing missions.
▍ Thanks for 6 Years! New Cover Songs Added
A total of seven cover songs will be added to BanG Dream! Girls Band Party sequentially from Thursday, March 16, 2023 to Monday, March 20, 2023. The schedule is as follows:
March 16: "New Era"(新時代) by Roselia; "Quintuplet Feeling" (五等分の気持ち) by Pastel*Pallettes, and "Life Despises You" (命に嫌われている) by Afterglow
March 17: "Asterisk "(* ~アスタリスク~) by Poppin' Party
March 18: "ALIVE" by Morfonica
March 19: "Darling Dance" (ダーリンダンス) by Hello, Happy World!
March 20: "God-Like" (神っぽいな) by RAISE A SULLEN
In addition to the above covers, Glitter*Green by Poppin' Party will be added to BanG Dream! GBP, as well as Glee! Glee! Glee!.
Lastly, a special difficulty song, "HELL! or HELL?" will be added as well, with the last song being available only until May 10 as a special…"extreme challenge", let's just say.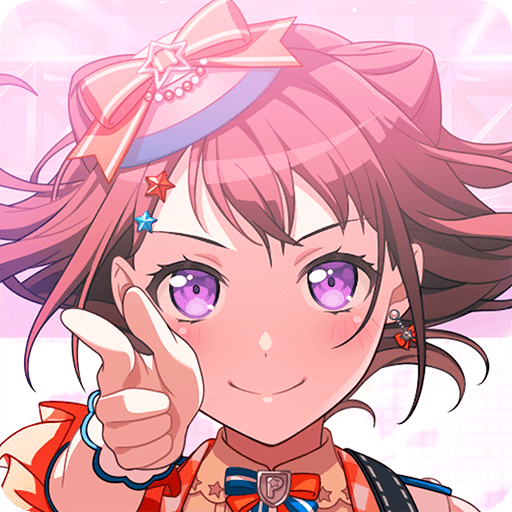 BanG Dream! Girls Band Party! | Japanese Craft Egg, Inc. Rate: 4.7
Download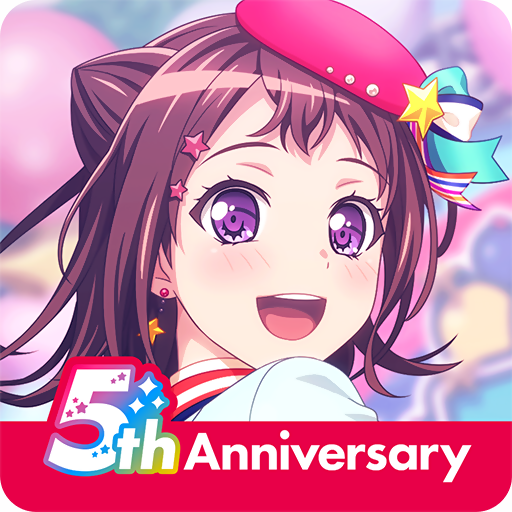 BanG Dream! Girls Band Party! | Korean Kakao Games Corp. Rate: 4.5
Download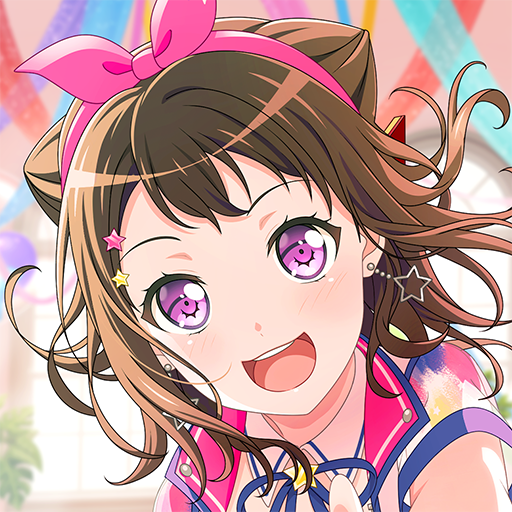 BanG Dream! Girls Band Party! | English Bushiroad International Pte Ltd_ Rate: 4.7
Download
BanG Dream! Girls Band Party! | Traditional Chinese Mobimon Inc. Rate: 4.6
Download
BanG Dream! Girls Band Party! | Simplified Chinese 嗶哩嗶哩 Rate: 4.1
Download