Toei Animation has revealed a new teaser visual and trailer for Digimon Adventure 02: The Beginning movie, the sequel to Digimon Adventure: Last Evolution Kizuna. The release date of the movie in Japan has also been set for October 27.
The teaser visual shows the new mysterious young man Rui Owada (CV: Megumi Ogata), standing alone with the smiling Daisuke Motomiya and Buimon, clutching his Digivice. Alongside this, the phrase "It all started with a single wish" is attached next to the image.
The story of the movie takes place in February of 2012 and chronologically, a bit after Digimon Adventure tri.'s story. The character visuals show the main character, Daisuke Motomiya (known in the West as Davis Motomiya), and his friends at age 20.
It was also announced that the annual DigiFest 2023 will be held in Shinagawa Prince Hotel in Japan on July 30, 2023
▍ Digimon Adventure 02: The Beginning Movie Staff
Director: Tomohisa Taguchi
Screenplay: Satoru Yamatoya
Animation: Yumeta Company in collaboration with Toei Animation
▍ Digimon Adventure 02: The Beginning Movie Cast
■ Daisuke Motomiya – CV: Fukujuro Katayama
■ Buimon – CV: Junko Noda
■ Ken Ichijyoji – CV: Arthur Lounsberry
■ Wormmon – CV: Naozumi Takahashi
■ Kyo Inoue – CV: Ayaka Asai
■ Hawkmon – CV: Koichi Tochika
■ Iori Hita – CV: Shosei Yamatani
■ Armagimon – CV: Megumi Urawa
■ Takaishi Takeru – CV: Junya Enoki
■ Patamon – CV: Miwa Matsumoto
■ Hikari Yagami – CV: M.A.O
■ Tailmon – CV: Yoshihiro Tokumitsu
■ Rui Owada – CV: Megumi Ogata
■ Ukkomon – CV: Rie Kugimiya
Digimon Survive Bandai Namco Entertainment

:
Digimon ReArise | Japanese BANDAI NAMCO Entertainment Inc.

: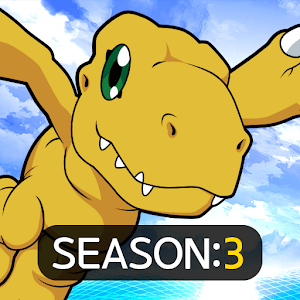 Digimon Soul Chaser Season2 Cayenne's Ark Rate: 3.2
Download
Digimon ReArise | Global (English,Chinese,Korean) BANDAI NAMCO Entertainment Inc.

: