NextNinja has launched a new smartphone alarm app based on the popular Kaguya-sama Love is War anime, called Kaguya-sama, Love is War Voice Alarm. The app alerts you to the current time with exclusive character voices featuring Kaguya and Chika, which is sure to bring a pleasant morning. A custom wallpaper function is also available for you to create your own original wallpaper with your favorite girls!
▍ Kaguya-sama Love is War Alarm Features
■ Choose Your Favorite!
Upon starting the application for the first time, you can choose between Kaguya Shinomiya or Chika Fujiwara. Whichever character you choose, the app features over 100 unique voice lines and over 40 illustrations. In addition, each girl also has 400 additional voice lines, meaning there are over 800 of them to try out!
■ Alarm
Configure an alarm to have a voice play at a set time! The alarm can also be set to repeat on different days of the week. You can also use the snooze feature, as well as set multiple alarms.
■ Timer
You can set a timer in seconds and announce the time with your favorite voice. Voices can also be set at random!
■ Album
You can enjoy many wallpaper illustrations including scenes from Kaguya-sama Love is War! Enjoy the newly recorded voices only available in this app! Including additional voices, there are more than 400 voices for each character! You can listen to your favorite voices anytime.
■ Shop
More voices and illustrations can be purchased from the shop! Custom wallpaper parts are also included.
■ Settings
In the settings screen, you can choose the wallpaper illustration for the top screen and the voice that is played when you tap the top screen. The custom wallpaper function also allows you to create your own original wallpaper by combining materials from the characters. The clock can be freely positioned as well as zoomed in and out.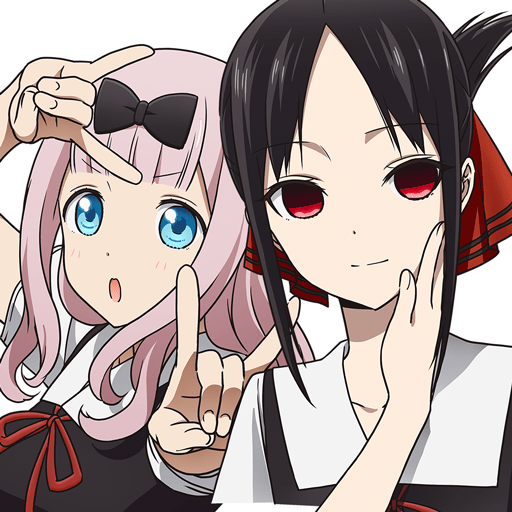 Kaguya-sama: Love Is War Voice Alarm 株式会社NextNinja Rate: 3.5
Install