XFLAG's Monster Strike will be holding a collaboration event with the Kaguya-sama: Love is War anime film adaptation, Kaguya-sama: Love is War – The First Kiss That Never Ends! that will go on from April 8, 12:00 to April 15, 11:59 [JST].
The event adds various characters from the anime, including Kaguya Shinomiya, Miyuki Shirogane, Ai Hayasaka, and Chika Fujiwara. Take this chance to collect iconic characters from the Kaguya-sama series! You'll also have the chance to pick up various event bonus items including an exclusive striker card, emotes, and more.
▍Monster Strike x Kaguya-sama Collab Preview
▍Monster Strike x Kaguya-sama Collab Gacha
■ [Fire] ★6 Student Council Vice President Kaguya Shinomiya – CV: Aoi Koga
■ [Dark] ★6 Student Council President Miyuki Shirogane – CV: Makoto Furukawa
■ [Light] ★6 Shinomiya Family Maid Ai Hayasaka – CV: Yumiri Hanamori
▍Monster Strike x Kaguya-sama Collab Quest
Take on the special event quest "War of Love and Brains" and permanently unlock Chika Fujiwara as a unit! The quest can only be played once as the host, so having your friends host the quest up for more rewards.
Chika also enjoys a free +99 luck bonus during the event, so bringing her along to quests is highly recommended.
■ [Wood] ★6 Student Council Secretary Chika Fujiwara – CV: Konomi Kohara
While the limited quests during the event don't have boss unit rewards, they do come with a special minigame that gives out useful items. Each time you clear a stage in the event dungeon, you will be able to throw a single die to move up spaces on a game board. Depending on which space you end up on, earn different rewards, including Double Biscuits, Choice Bells, various colored shares, and many more!
Outside of earning rewards by playing the board game in the collab, you can also earn more just by rolling the die a certain number of times. Roll the die up to 20 times to collect exclusive goodies including voiced "Good Job" emotes, voice sets, special profile trophies, and Striker Cards!
▼ Event Exclusive Striker Card Design
▍Monster Strike x Kaguya-sama Collab Login Bonuses
Simply logging on to Monster Strike while the collab is going down will net you exclusive voiced "Good Job" emotes as well. You can earn up to 21 extra copies of Chika Fujiwara by logging on every day throughout the event period! Miyuki and Kaguya's emote can be collected on Day 2 and Day 4, respectively.
▍Special Events Available During the Event
During the Monster Strike x Kaguya-sama Collab event period, other bonus events will be available to players.
■ Guaranteed Luck Bonus Chest
Clearing any event quest with units that have been used 100+ times will always guarantee an extra Luck Bonus Treasure Chest! Make sure to put the character at the front of the deck to gain the bonus drop.
■ Oragon Encounter-rate Up!
During the event period, the elusive Oragon will appear at a higher chance in the Monspot function. Lucky Balloons that contain Oragon have a better chance of giving you useful support items, so don't forget to check the map every so often!
■ Guaranteed Drops at the Temple of Heroes
Two Ableberries will always drop when clearing Temple of Heroes dungeons for the short period between April 11, 0:00 to April 12 23:59. Don't miss this chance to collect guaranteed drops of these much-coveted items!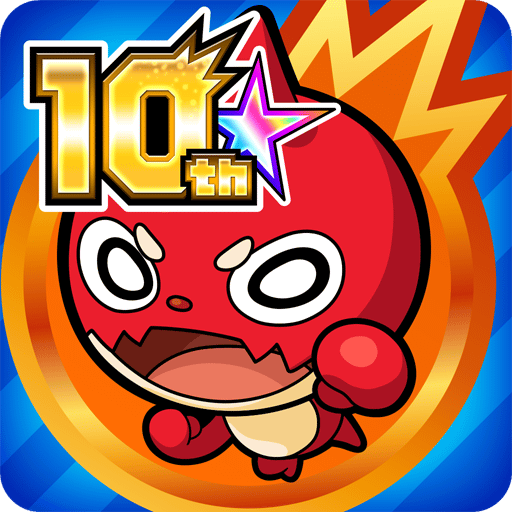 Monster Strike | Japanese XFLAG, Inc. Rate: 4.3
Install