Aidis' mobile RPG Last Cloudia is teaming up with the acclaimed anime series Code Geass: Lelouch of the Rebellion in an exclusive collaboration event that will run from May 25 until June 14. The event will offer players a chance to get the charismatic and strategic mastermind, Lelouch, as well as the unwaveringly loyal knight, Suzaku Kururugi, who will be accessible through the event gacha.
Last Cloudia also releases a new synergistic LR Arks – "Order of the Black Knights", and "A Gentle World". The event will also feature cooperative dungeon sieges, daily challenges, and event-exclusive quests, promising exclusive rewards, including Code Geass-themed gear.
▍Last Cloudia x Code Geass Collab Gacha
Starting from May 25, players will be able to draw for Lelouch from his new pick-up gacha, with Lelouch guaranteed at the end of Step-up Lap 3. A second gacha will also be introduced featuring Suzaku starting May 31, with Suzaku guaranteed at the end of its respective Step-up Lap 3.
■ Lelouch – CV: Jun Fukuyama
■ Suzaku – CV: Takahiro Sakurai
▍Last Cloudia x Code Geass Collab New Last Arks
Accompanying these characters will be new Last Arks that are especially synergistic with the associated characters. The "Order of the Black Knights" Last Ark will be released alongside Lelouch on May 25. The Last Ark "A Gentle World" will be released alongside Suzaku on May 31.
■ LR Ark – Order of the Black Knights
■ LR Ark – A Gentle World
▍Last Cloudia x Code Geass Collab Otherworldly Rebels
The collab event will feature Otherworldly Rebels, taking place on the event-exclusive map, Sun Vessel Island. This event introduces a new cooperative dungeon siege mechanic, with a special reward of the Rebel Frame Lelouch for all players when the Siege rate for all dungeons reaches 100%.
▍Last Cloudia x Code Geass Collab Dungeons and Quests
In this Code Geass collaboration event, players will navigate through a series of immersive dungeons and quests, including a newly introduced Military Affairs Base. Players can earn rewards like Battle Tickets and engage in daily bonus challenges. Two interdimensional Rifts, offering enhancement materials and color crystals, and an Event Boss will also be featured in the event.
▍Last Cloudia x Code Geass Collab Gear and Stamps
Players will have an opportunity to collect exclusive Code Geass collaboration gear during the event. These items come with special effects that can boost the chances of success in the event. Some of these equipments include the Britannian Military Pistol and the Zero's Mask. Be sure to check out the trading space regularly, as new items will be added over the event.
There are unique multiplayer stamps that players can collect during the collaboration. However, these stamps will not be available after the event, making them exclusive collectibles.
▍Last Cloudia x Code Geass Collab Log-in Rewards and Collab Challenges
There is a two-part collaboration login bonus currently available. By simply opening the app every day during the event period before the collaboration begins on May 25, a variety of rewards can be received, including collaboration gacha tickets, crystals, and unit prisms.
Completing these missions can reward you with items such as collaboration gacha tickets, crystals, and even the exclusive 3D model of Zero's Mask.
▍Last Cloudia x Code Geass Collab Promotions
The Code Geass collab event offers several promotions to enhance players' in-game experience. The Soul-Saving Promo maximizes the efficiency of soul spots and provides additional friend points. This promotion further includes a deluxe friend gacha, offering a wide array of items to maximize units and arks.
In addition to in-game promotions, Last Cloudia is also holding two social media campaigns. The first involves sharing and retweeting the special event trailer tweet, offering the chance for five lucky players to win a 25 USD gift code.
In the second campaign, upon achieving set milestones, every player will receive collab gacha tickets, crystals, and the Rebel Frame Suzaku.
▍Last Cloudia TV Code Geass: Lelouch of the Rebellion Collab Special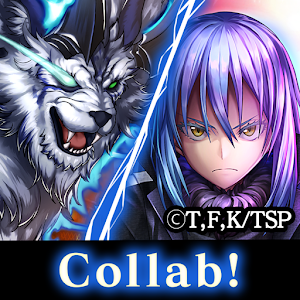 Last Cloudia | Global(English) AIDIS

: