XFlag announced that the smartphone game Kotodaman is doing another anime collab event, this time with Overlord!
The Overlord collaboration brings a whopping 14 characters to the game, eight that can be picked up in the game's gacha, five from doing collaboration quests, and a free copy of Momonga riding Hamsuke for free by just logging in! And even before the collab begins, players can pick up collaboration countdown campaign fruits by logging in from now for the next five days until the event starts!
The Kotodaman x Overlord collaboration event begins on May 29.
▍Kotodaman x Overlord Collab Trailer
▍Kotodaman x Overlord Login Bonus
After the event begins to pick up a free copy of ★6 Momon and Hamsuke! Add this lovable master and pet(?) dark duo to your roster by just logging into the game!
▍Kotodaman x Overlord Collab Characters
As part of the collaboration, there will also be a new gacha adding a bunch of new characters to the game, with the members of Nazarick joining the fray! Each of these characters are ★6 with the exception of Sebastian, the collab's only ★5 character.
■ ★6 Ainz and Albedo – CV: Satoshi Hino (Ainz), Yumi Hara (Albedo)
■ ★6 Albedo – CV: Yumi Hara
■ ★6 Narberal Gamma – CV: Manami Numakura
■ ★6 Shallter Bloodfallen – CV: Sumire Uesaka
■ ★6 Demiurge – CV: Masayuki Kato
■ ★6 Cocyutus – CV: Kenta Miyake
■ ★6 Aura and Mare – CV: Emiri Kato (Aura), Yumi Uchiyama (Mare)
■ ★5 Sebastian – CV: Shigeru Chiba
▍Kotodaman x Overlord Collab Quests
The collaboration event also brings with it a bunch of collaboration quests, letting you fight the following 5 characters as bosses, and then also pick them up yourself!
Quests also related to Overlord, such as the Challenge the Legendary Demon Beast Search in the Forest quest, and Nazarick's Underground Tomb Quests will also be added to the game.
■ ★6 Clementine – CV: Aoi Yuki
■ ★6 Brain Angle – CV: Koji Yusa
■ ★6 Evileye – CV: Yumiri Hanamori
■ ★6 Gazeff Stronov – CV: Hirotsugu Shirakuma
■ ★6 Shalltear Bloodfallen (Mindcontrolled) – CV: Sumire Uesaka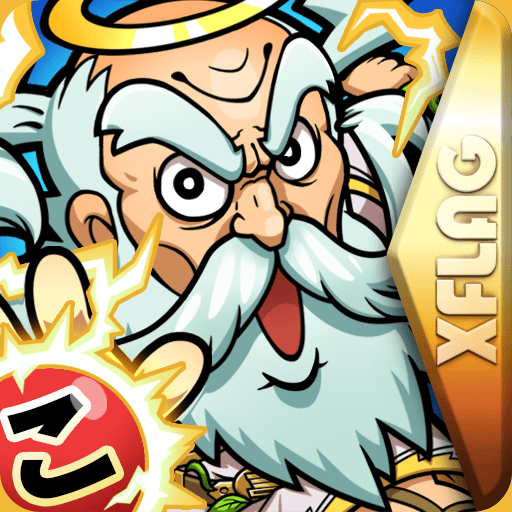 Kotodaman XFLAG, Inc. Rate: 4.3
Install