Bleach: Thousand-Year Blood War – The Separation, the second cour of the anime reboot, has officially set a date for its premiere on July 8, 2023. Alongside the announcement comes a new visual and an official trailer.
The official trailer gave fans a glimpse of the intense battles between the 13 Court Guard Squads and the Sternritter with the opening theme song "STARS" by the Japanese rock band w.o.d. Saitō Takuya lead vocals and guitarist of w.o.d. expressed his excitement for being involved in the production of the theme song for Bleach, a series he has been watching since his childhood.
Additionally, several new cast for the separation arc was also revealed. Aoi Yūki plays Sternritter member Liltotto Lamperd, Tsuyoshi Koyama plays Gerard Valkyrie, Sōichirō Hoshi plays Nianzol Weizol, and Nao Tōyama plays Giselle Gewelle.
▍Bleach: Thousand-Year Blood War – The Separation Anime Official Trailer
▍Bleach: Thousand-Year Blood War Anime Story
Was it all just a coincidence, or was it inevitable? Ichigo Kurosaki gained the powers of a Soul Reaper through a chance encounter. As a Substitute Soul Reaper, Ichigo became caught in the turmoil of the Soul Society, a place where deceased souls gather. But with help from his friends, Ichigo overcame every challenge to become even stronger… The history and truth kept hidden by the Soul Reapers for a thousand long years are finally brought to light. All things must end–as Ichigo Kurosaki's final battle begins!
▍Bleach: Thousand-Year Blood War – The Separation Anime Staff & Production
Original Work: Bleach by Tite Kubo (Published by Shūeisha's Shōnen Jump)
Director: Tomohisa Taguchi
Series Composition: Masaki Hiramatsu, Tomohisa Taguchi
Character Design: Masashi Kudo
Chief Animation Director: Michio Hasegawa, Sei Komatsubara, Kumiko Takayanagi
Action/Effects Animation Director: Satoshi Sakai, Takashi Hashimoto, Atsushi Wakabayashi
Art Director: Yoshiō Tanioka
Art Setting: Toshiki Amada
Color Design: Saori Gōda
Editing: Akinori Mishima
Director of Photography: Kazuhiro Yamada
CG Director: Toshihiro Sasaki, Kazushi Gotō
Sound Director: Yukio Nagasaki
Sound Production: Zack Promotion
Music: Shirō Sagisu
Animation Production: Studio Pierrot
▍Bleach: Thousand-Year Blood War – The Separation Anime Cast
■ Ichigo Kurosaki – CV: Masakazu Morita
■ Rukia Kuchiki – CV: Fumiko Orikasa
■ Renji Abarai – CV: Kentarō Itō
■ Shunsui Kyōraku – CV: Akio Ōtsuka
■ Shinji Hirako – CV: Masaya Onosaka
■ Byakuya Kuchiki – CV: Ryōtarō Okiayu
■ Sajin Komamura – CV: Tetsu Inada
■ Tōshirō Hitsugaya – CV: Romi Park
■ Kenpachi Zaraki – CV: Fumihiko Tachiki
■ Mayuri Kurotsuchi – CV: Ryūsei Nakao
■ Ichibē Hyōsube – CV: Naomi Kusumi
■ Yhwach – CV: Takayuki Sugō
■ Uryū Ishida – CV: Noriaki Sugiyama
■ Jugram Haschwalth – CV: Yūichirō Umehara
■ Askin Nakk Le Vaar – CV: Shunsuke Takeuchi
■ Bambietta Basterbine – CV: Ayana Taketatsu
■ Bazz-B – CV: Yūki Ono
■ Gremmy Thoumeaux – CV: Natsuki Hanae
■ Liltotto Lamperd – CV: Aoi Yūki
■ Gerard Valkyrie – CV: Tsuyoshi Koyama
■ Nianzol Weizol – CV: Sōichirō Hoshi
■ Giselle Gewelle – CV: Nao Tōyama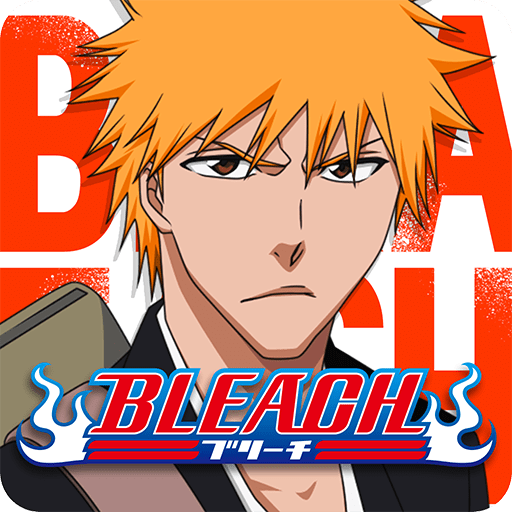 BLEACH Mobile 3D | Global Koramgame Rate: 4.4
Install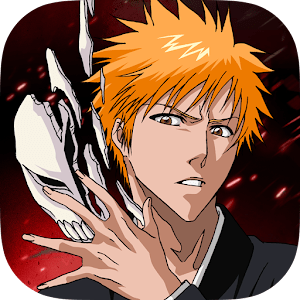 BLEACH: Bonding Blade DAMO NETWORK LIMITED Rate: 3.9
Install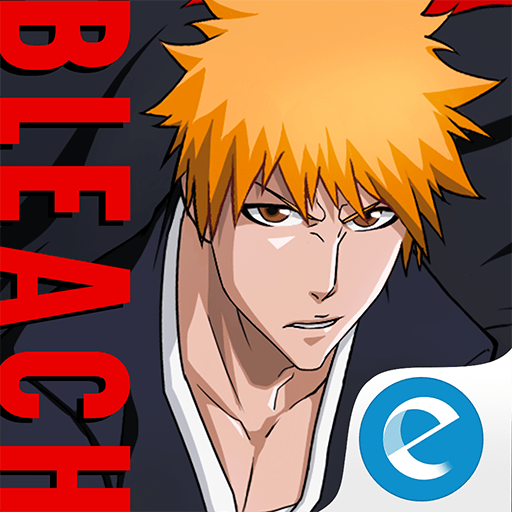 BLEACH: Eternal Soul Efun Games Co.,Ltd. Rate: 4.4
Install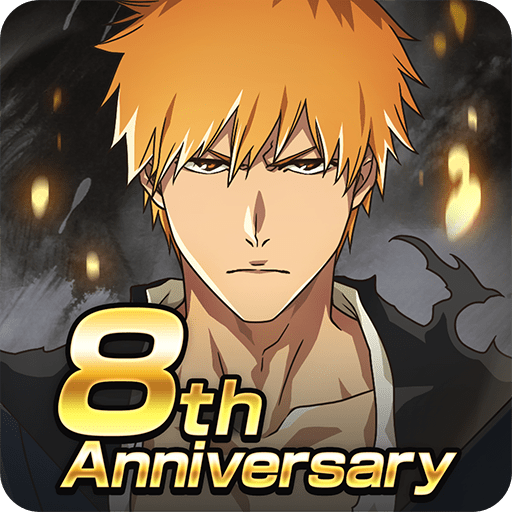 BLEACH: Brave Souls KLab Global Pte. Ltd. Rate: 4.6
Install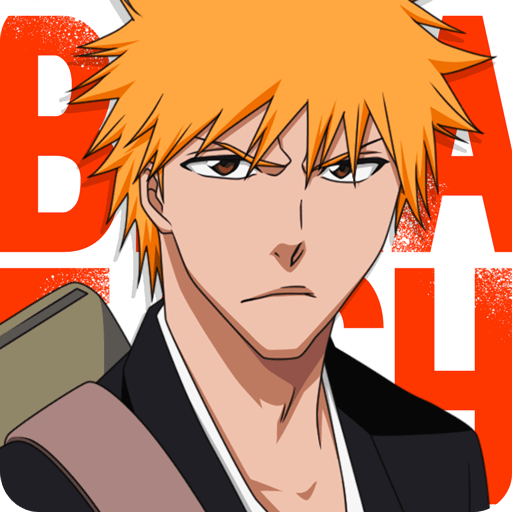 BLEACH Mobile 3D | SEA SIAMGAME Rate: 4.0
Install