MIXI, the developers behind Monster Strike and Tower of Sky, announced Gold Rush Battler, a 4-player title that combines board game mechanics with card building. Scheduled to release on smartphones on July 4 in Japan, it will be the sixth game announced by the mobile game developer this year.
▍Gold Rush Battler Announcement Trailer
▍Gold Rush Battler Gameplay
In Gold Rush Battler, players take turns spinning roulette and moving along a simple board game layout similar to Monopoly. Much like its contemporaries, the aim of the game is to end with the highest amount of coins after a set amount of turns, where the key to victory lies in taking control of squares by defeating monsters.
The game puts a further twist on this casual party game format, with the introduction of card mechanics that allow players to deal damage to the monsters inhabiting the different squares or outright steal another player's square. Cards and player actions such as "Wild Card" and "Oragonic Attack" are powerful moves that can turn the tables over quite literally. Each game can sway in wildly different ways with how each competitor plays their hands.
The game features over 300 cards upon release and most of the illustrations take direct reference from its original Monster Strike game.
▍Pre-registration Campaign
Players can now pre-register for Gold Rush Battler by following the game's official Twitter account. All players can obtain various rewards when the pre-registrations reach thresholds starting from 10,000.
10,000 pre-registrations: Pack Tickets x5
30,000 pre-registrations: ★3 Valkyrie x1 and Support Item Set x3
50,000 pre-registrations: 1,000 gold
70,000 pre-registrations: Battle Gacha Medals x10
100,000 pre-registrations: Pack Tickets x10
*1 A single pack contains six cards
*2 Item Set contains: Drop Item Plus, BP Plus Ball, Ranking Point Can, and Event Item Plus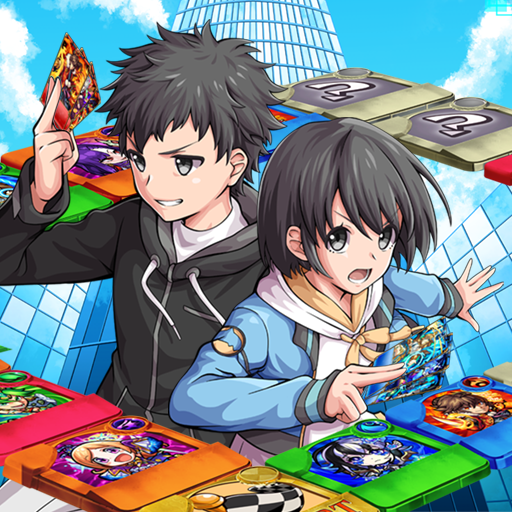 Gold Rush Battler XFLAG, Inc. Rate: 3.3
Install