KMS's upcoming mobile rhythm game World Dai Star: Yume no Stellarium has revealed a new music video for the theater troupe, Gekidan Denki. The game will also debut three new members for the unit, Eden.
Established in Akihabara 15 years ago, Gekidan Denki is a theatre troupe known for its straightforward approach to 2.5D stage performances and its closeness to fans. Over time, they have gradually expanded due to popularity. However, as the face of Akihabara changes, Gekidan Denki's growth has been slowing, causing them to waver between business and culture.

New visuals for the troupes Sirius and Eden are also revealed. The Eden key visual features Hatsumi Renjakuno (CV: Kana Aoi), Nikako Toneri (CV: Shuka Saitō), along with new members: Daikoku Karasumori (CV: Lynn), Shigure Fudeshima (CV: Maya Yoshioka), and Iruru Yorozu (CV: Hibiku Yamamura).
The Sirius key visual features Kokona Ōtori (CV: Iwami Manaka), Shizuka (CV: Ikumi Hasegawa), Kathrina Griebel (CV: Sally Amaki), Yae Niizuma (CV: Maria Naganawa), Panda Yanagiba (CV: Naomi Ōzora), and Chisa Sasuga (CV: Riko Sasaki).
▍About World Dai Star: Yume no Stellarium
Set in the 20th century, World Dai Star is about the advent of the "dancer," a term given to a brilliant performer, who brought about a worldwide boom in the theater. The mobile game will follow the story of the anime adaptation as the four units Sirius, Gingaza, Gekidan Denki, and Eden strives to crown the title of the "World Dancers".
World Dai Star: Yume no Stellarium is slated to release for iOS and Android devices in Summer 2023 in Japan. Pre-registration for the game is also available now on Twitter, Youtube, and the official Site.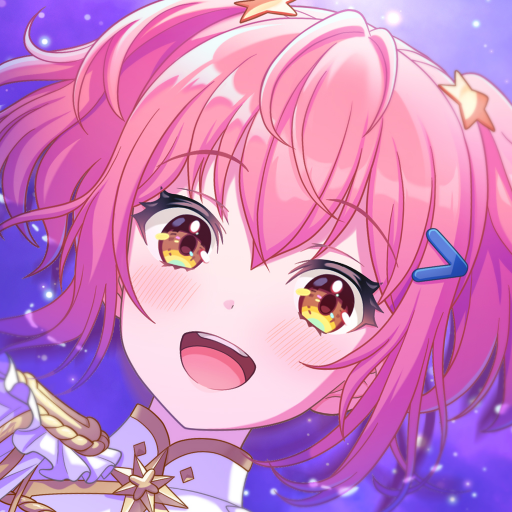 World Dai Star BANDAI NAMCO Entertainment Inc. Rate: 4.1
Install