At the "Shadowverse Channel SP Episode 27" live steam on June 15, Shadowverse revealed details of its 7th anniversary celebration, bringing a slew of special campaigns and giveaways starting from June 16.
The anniversary celebrations include the rollout of an EvolvingTreasure Chest campaign, which provides escalating rewards over time. In a great boost for players, up to 100 free card packs will be awarded to players who login during the period. And don't miss the "A Treasure Trove of Rupies" event for a chance to win prize of up to 500,000 rupies.
▍Shadowverse 7th Anniversary Evolving Treasure Chest Event
Starting from June 16 to June 26, the Evolving Treasure Chest Event will be available. Players can earn points in ranked or private matches to upgrade their daily treasure chest up to four tiers, with various rewards available at each tier.
Rewards range from rupies, card pack tickets for upcoming or recent card sets, Seer's Globe Shards, to gold or legendary cards from the three latest card sets. However, cards that come with leaders or alternate-art cards are excluded from the pool of rewards.
Upgraded chests offer immediate rewards, while others are claimed when the chest resets each day. Any unclaimed rewards can still be accessed until July 3.
▍Shadowverse 7th Anniversary Daily 10-Pack Giveaway
From June 16 to 26, Shadowverse players can enjoy the 7th Anniversary Daily 10-Pack Giveaway, as players can receive 10 free card packs of their choice every day when they log into the game. This means up to a total of 100 card packs could be obtained over the course of this 10-day event.
To claim these packs, players need to visit the Shop each day during the event. The 10-pack allowances apply to any standard or add-on card packs, but all 10 must be used on the same set. Each opened pack also garners a card pack point.
The event is designed to be accommodating for players who may not log in since the first day. If that's the case, players will receive additional allowances equivalent to the number of days missed. However, once logged in during the event period, allowances will not accumulate for any days player does not log in subsequently.
▍Shadowverse 7th Anniversary Pack Giveaway
From June 25 to 27, the 7th-Anniversary Pack Giveaway will be available. It offers players the chance to get a free card pack guaranteed to contain seven legendary cards and one leader card.
This special pack, only available once during the event period, comprises seven legendary cards from the last four card sets, along with one leader card. It can be accessed and opened for free via its card pack page in the Shop.
▍Shadowverse 7th Anniversary A Treasure Trove of Rupies
The 7th Anniversary Treasure Trove of Rupies Event will run from June 16 to June 26. The event encourage players to complete daily private match missions during the event period to earn 7th Anniversary tickets, with each completed mission granting one ticket. Participating players stand a chance to win a grand prize of 500,000 rupies, with 15 winners slated to be randomly selected.
Private matches need to be played to completion, and only one match per opponent per day counts for the missions. Up to ten tickets can be accrued over the ten-day event period. Those who aren't lucky enough to clinch the special prize remain eligible for standard rewards, like upcoming card pack tickets, seer's globe shards, gold card from the latest 5 card sets, among others. Unclaimed rewards can be accessed between June 27 and July 10.
▍Shadowverse 7th Anniversary Leaders
The game is also commemorating its 7th anniversary by introducing new leaders to the Shop. These leaders, along with their matching emblem, flair, and card sleeves, will be available from June 16.
Purchasable leaders includes Setus, Tetra, Vincent, Mizuchi, and Itsurugi. Each leader can be acquired individually for 500 crystals, complete with their corresponding emblem, sleeves, and flair.
The 7th Anniversary Leader Pack provides an opportunity to buy all the leaders at a discounted rate of 400 crystals per leader. The Leader Pack also includes exclusive sleeves.
▍Shadowverse 7th Anniversary Background Giveaway
As part of Shadowverse's 7th-anniversary celebrations, players will be gifted with eight Home screen backgrounds, featuring the game's main characters. This giveaway begins on June 16.
Alongside the giveaway, a new Home Screen Background feature will be launched, allowing players to personalize their Home screen with a selection of images. Users can access this feature by selecting "Background" in the bottom right of the Home screen.
Two options will be available: Random and Deck. The Random option allows users to choose multiple backgrounds that will randomly display each time they return to the Home screen. The Deck option displays the deck used in the most recent battle.
The backgrounds that will be made available for the Home screen are:
– Arisa, Evergreen Arrow
– Erika, Loyal Swordsavant
– Isabelle, Intrepid Mage
– Rowen, Dragon Lance
– Luna, Soul Keeper
– Urias, Final Vampire
– Eris, Atoned Priestess
– Yuwan, Dimensional Avenger
▍Shadowverse 7th Anniversary Card Popularity Poll
As part of Shadowverse's 7th Anniversary celebration, a Card Popularity Poll will run from June 16. Players get to vote for their favorite characters, and the most popular card from each class will be honored with an in-game leader avatar and a Home screen background.
The voting window will close on June 26. It's important to note that to cast a vote, players will need to input their valid user ID, and each user ID can only be used for a single vote.
▍Shadowverse 7th Anniversary Leader Card Guaranteed
Starting from June 16, Shadowverse players can look forward to the introduction of a special offer: the Academy of Ages 10-card pack bundle, which will be available for purchase in the in-game Shop. Guaranteed to include a leader card, this bundle offers added value for dedicated players.
Unique to this bundle is a new feature that allows you to exclude any leader cards you already possess, ensuring a new addition to your collection. Moreover, the purchase of this limited bundle will contribute 20 card pack points towards Academy of Ages.
The offer, priced at 1000 crystals, will be up for grabs until June 26. In addition, purchasers will receive an animated sleeves featuring Galom, Empress Fist.
▍Play Private Matches in Special Formats!
As part of the ongoing 7th anniversary celebrations, Shadowverse is reintroducing several popular game formats for a limited time. From the release of the v4.1.30 update until June 26, players will have the chance to revisit Take Two All-Stars, Gems of Fortune, Legacy Decks, and Take Two Tactics in Private Matches.
▍Shadowverse 7th Anniversary Grand Prix Cup
Shadowverse 7th Anniversary Cup will run from June 15 to June 26. This special Grand Prix event differs from the norm, allowing players to participate in up to five rounds daily in both Stage 1 and Stage 2, with chances of special rewards and Legendary Card Pack tickets.
The competition comprises three stages, with Stage 1 acting as a qualifier for Stage 2. Players must win at least four matches to move into Group A of Stage 2, which runs from June 20 to June 24 . Here, players need four wins to advance to the Group A Final Stage or three wins to the Group B Final Stage.
The sudden-death Final Stage, from June 24 to June 26, features one round where two losses result in elimination. The cup's unique format, Take Two All-Stars, allows players to choose from three randomly selected classes and a pool of 92 cards per class, all animated for this special occasion. In addition, limited-time Take Two All-Stars private match missions will begin from June 13.
▍Shadowverse 29th Card Set
Shadowverse's 29th card set, Heroes of Rivenbrandt, wil launch at the end of June with 98 cards, along with new leader and alternate-art cards. Additional cards will be added in August.
This card set hearkens back to the familiar world of Rivenbrandt, and sees the return of heroes such as Aether, Cerberus, Grimnir, and many others.
▍Shadowverse Channel SP Episode 27 Live Stream Archive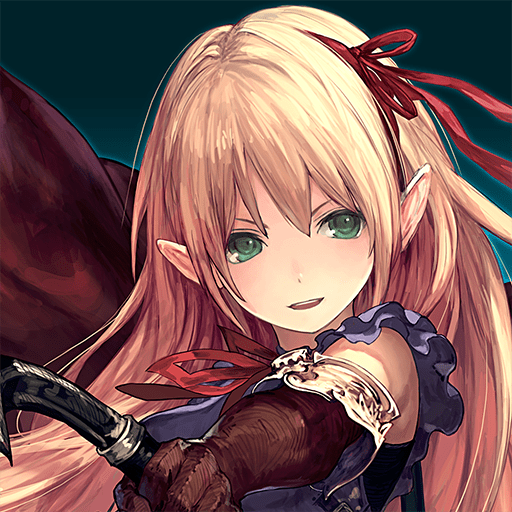 Shadowverse | Japanese Cygames, Inc. Rate: 4.5
Install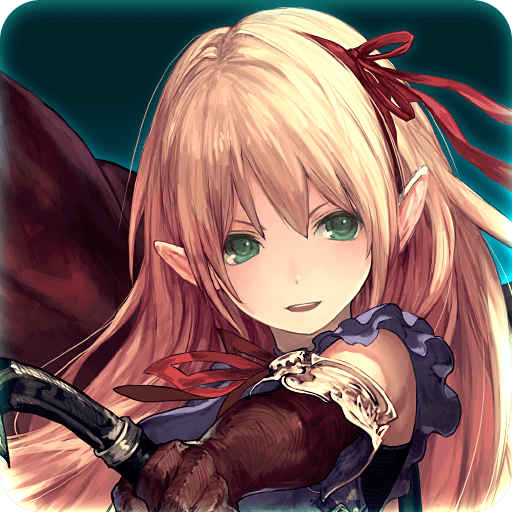 Shadowverse | Global Cygames, Inc. Rate: 4.4
Install
Shadowverse | Simplified Chinese NetEase Games Rate: 4.3
Install