Blue Archive is having a massive update celebrating the arrival of the end to Part 1 of the game's overarching story, with 100 free pulls, drop campaigns, exciting new characters, and more arriving on July 25.
This update will bring with it the limited Trinity / Striker Mika who'll be coming to the game in a double-rate banner, and players will also get 100 free recruitments they can spend on pick-up recruitments or regular recruitments. The Nisir's Summit Operation Plan will also be added to the game as the Part 1 Final Episode, and there will be a new set of login with new furniture, even more pulls, pyroxenes, and other valuable growth items!
▍Blue Archive 4th PV
▍Blue Archive Login Bonus
A special set of Login bonuses will be added to the game! By logging in throughout the month players can pick up a whopping 19 free recruitment tickets, 20,230,000 Credit Points, and some new furniture and Choice Tickets for Tech Notes, Tactical Training, and Advanced Activity reports.
19 Pulls isn't all you'll be getting though as starting on August 1 the game is implementing a max 100 free recruitment campaigns letting players pull the Pick-up Recruitments and Regular Recruitment banners for free, with 10 free pulls every day so make sure you log in to get your free pulls!
▍Blue Archive New Recruitment Mika
The long-awaited limited DPS character Mika will finally be coming to Blue Archive's Global server. Coming in with an incredible EX skill that weakens the enemy by doing incredible damage the higher their current HP, then dealing more damage by dropping meteorites on them and ensuring critical hits, Misono Mika is one character Senseis have been waiting for patiently, and will be added to the game as soon as maintenance has ended.
Megu and Kanna will also have their Pick-up Recruitments in the game starting on August 1, meaning you can spend your 100 free pulls on both of these characters if you haven't picked them up already!
▍Blue Archive Nisir's Summit Operation Plan
Main Story Part 1 Final Episode: Where All Miracles Begin Chapter 2 – Operational Plan: Nisir's Summit will be playable as soon as maintenance ends. Six ominous towers have been erected in Kivotos. Can Sensei and their students protect the Academy City from the threat of the Chroma and overcome the False Sanctums?
Playesr will need to complete Mission 2-3 to play Operation Plan: Nisir's Summit, which is a limited event that also includes story content from Main Story Part 1's final episode. Complete Showdown Battles to earn Pyroxene, Secret Tech Notes, and Recruitment tickets. Completing these event stories will let you rewatch the unlocked episodes later in the story section of the game.
Allied Operations appear right after the maintenance, and has you tackling all of the Allied Operations bosses before letting you enter the Showdown Battle. You can pick from a range of difficulties, and Showdown battles are completed individually and you cannot sweep them. Use this time to pick up valuable Elephs and other growth currencies for your students!
▍Blue Archive New Furniture and Emotes
The Abydos Classroom Set will be added to the game, being available via Crafting, Furniture Boxes, and other events. There will also be a special Tea Paty furniture set and Cybress Healing Set Bathtub, which will let you see Mika and Megu's special interactions with both sets respectively.
There will also be 32 adorable new emotes added to the game for use in clubs!
▍Blue Archive Triple Rewards Campaign
There is also a massive Triple Drop campaign, giving triple the items for… Everything! From Bounties, to Commissions, Lessons, Scrimmages, Missions and more, enjoy grinding to your hearts content with 3x the efficiency in just about everything, and to make it even easier for new senseis, account EXP will be double during this time letting you level up much more often and get more stamina!
▍Blue Archive Purchase Packs Reset
The Pyroxene Packs will also be reset after the maintenance, and th game will be adding 8 new packs for senseis along with an increase to Pyroxene in packs below 6,600 Pyroxene, and a new one will be added granting 8,000 Pyroxene!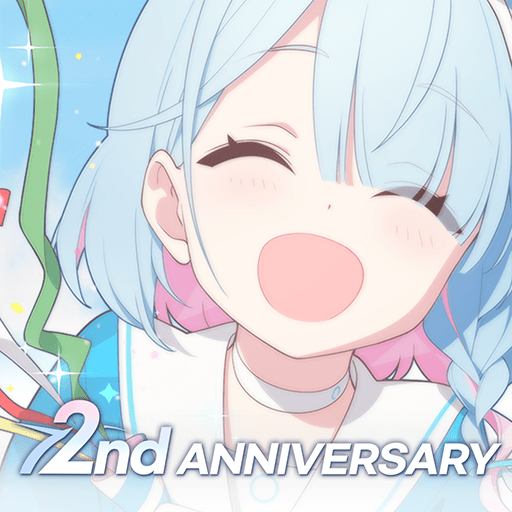 Blue Archive | Global NEXON Rate: 4.4
Install