Gaining popularity for its dynamic 3D graphics and strategic gameplay in Japan and Korea, Black Clover M: Rise of the Wizard King is almost ready to tap into the global market with a promising 2023 release window. During its recent showcase at Anime Expo 2023, we have a chance to get hands-on with its latest demo while chatting with VIC Games Studios CEO Jaeyoung Choi, who shared the development process of this highly anticipated game.
Based on the world-hit anime series, Black Clover M seeks to take the anime's storyline and transfer it to a playable action-packed RPG that allows you to collect fan-favorite characters from the series and put them right in your hands, utilizing their awesome skills to perform spectacular acts within combat.
As a fan of the famed series, Choi explained his intention to bring the whole Black Clover experience to mobile devices. "When I first came across Black Clover, it immediately struck me that this could be made into a good game," Choi told QooApp. "I'm really intrigued by its magical blood-boiling story filled with characters with strong personalities. Asta and his friends have gone through a lot. I wish that I could get into his shoes and take on his epic adventure to be the Wizard King."
As players follow the protagonist Asta on quests to crown himself as the titular Wizard King, they will revisit the series' key moments rendered in beautiful 3D graphics. And In order to reproduce the characters' motions and combat sequences straight from the anime series, Choi and his team spent two years developing Black Clover M during which they frequently communicated with Shueisha and the anime's staff.
"When it comes to the 3D graphics of the game, we didn't rely much on Unreal Engine 4 otherwise it would make the game extremely heavy. We ended up creating everything from scratch," he expressed. "We also worked very closely with the original animators and directors to make sure that our scenes and character skills are in line with the anime's angles and techniques."
And as Choi and his team have poured tons of time and effort to make its graphics stay true to their original, he adjured players not to skip the anime cutscene. "Luckily, we have experience working on another anime-styled game, so we sort of carry over that experience to Black Clover M. Or it would be very difficult to finish everything in two years," the Korean developer added.
As a turn-based RPG, Black Clover M: Rise of the Wizard King intends to immerse players into the world of Black Clover in easy-to-play strategy tactics and turn-based combat. While team-building is undoubtedly a crucial factor to gain victory, players also have to consider various factors, such as costs and attributes, in order to turn the tide against formidable foes.
With all kinds of different turn-based RPGs that are currently flooding the mobile market, Choi believed that Black Clover M had the potential to stand out from the crowd with its top-notch skill effects and character motions. "Players can also form Combined Attacks by synergizing with the right squad members such as Asta and Yuno or Yami and Jack the Ripper. This Combined Attack comes with a specifically made animation to show the various relationships and bondings among the colorful cast of Black Clover," Choi manifested.
Choi and his team had also considered the possibility of making Black Clover M a real-time action game, but they figured that the turn-based mechanic was the best way to portray the uniqueness of each character.
"When I was looking at each character, all I can think about is how to present their personalities in their motions and skills. It's actually very difficult to convey that if it's in non-stop actions. But for turn-based RPGs, players can spend time enjoying the characters' poses and unique movements between turns," he continued. "Turn-based games do have the disadvantage of being less dynamic. But we made that up with flashy 3D animation, so players can immerse into the hot-blooded magical world immediately."
As players walk through the story-driven quests littered with anime cutscenes, they will be surprised by the massive content provided by Black Clover M. Apart from forming squads and joining PvP battles, players can also perform leisure activities such as gathering ingredients for cooking and fishing. Players can also expect a wide range of seasonal costumes which are designed by the in-house team to show off the individuality of the characters.
There's also a Black Bulls Hideout, in which you can challenge the characters with different mini-games. One particular is Speed, a 1vs1 card game in which you challenge the opponents to get rid of your card by building several foundation piles in ascending or descending order speedily.
"I believe that creating a fun game needs to consider two key aspects. One is the core system that provides an impactful player experience. Then, you have all the other branches that support the overall enjoyment of the game. These leisure activities and mini-games are like side dishes that supplement the rest of the gameplay so players could simply enjoy it stress-free and even without prior knowledge of Black Clover," Choi said.
At the end of the interview, Choi also expressed ambition to create more mini-games and side content to enrich the game's overall experience. Black Clover M: Rise of the Wizard King is set to release on iOS and Android devices sometime in 2023. Pre-registration for the game is currently available on its official website.
▍Black Clover M: Rise of the Wizard King Demo Play at AX2023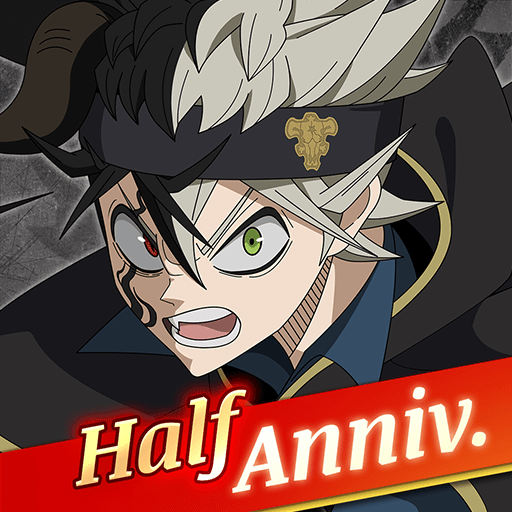 Black Clover Mobile: Rise of the Wizard King | Japanese VIC GAME STUDIOS Rate: 4.6
Install