The time has come! Final Fantasy fans can soon dive into the memorable moments of the legendary tales as Square Enix has officially confirmed the release date of Final Fantasy VII: Ever Crisis, which is scheduled to release on September 7, 2023 for iOS and Android devices. The company also announced the results of the survey for its closed beta test that ran from June 8 to 28, as well as its next steps moving toward the official release.
Read More: Final Fantasy VII Ever Crisis CBT Preview – Dig Deeper into the Legendary Tale
Taglined as the mobile remake of Final Fantasy VI, players experience both classic and new stories within the Final Fantasy VII universe presented in a retro-style look combined with modern, beautifully rendered graphics, that are easily accessible on the go. Team up your favorite characters and customize each one with iconic gear and weapons to defeat powerful opponents in solo or cooperative battle mode.
Pre-registration of the game is also ongoing right now. And in celebration of its pre-registration reaching the 1 million milestone worldwide, two additional tiers have been added to the campaign, which allows you to obtain more Blue Crystals, Draw Tickets, and Gear Tickets!
▍Final Fantasy VII Ever Crisis Summer Game Fest 2023 Trailer
▍Final Fantasy VII Ever Crisis Gameplay
Final Fantasy VII Ever Crisis is a mobile real-time RPG set in the universe of the Final Fantasy VII series. The game is an episodic series with battles and events from FFVII and Crisis Core.
Players can play through either story at any time by swapping from the main menu and experiencing an abridged version of those game's stories from beginning to end. Certain story chapters won't be available on launch and will be added later as updates. The game will also feature a new original story exploring the untold past and origins of characters like Sephiroth.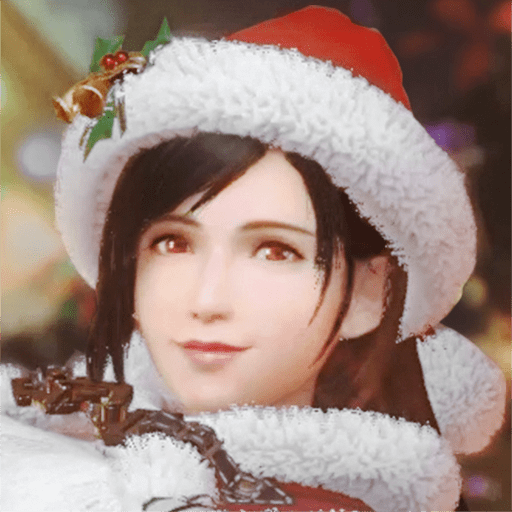 FINAL FANTASY VII EVER CRISIS | Japanese SQUARE ENIX Co.,Ltd. Rate: 3.5
Install