Netmarble today opens the pre-registration of Seven Knights Idle Adventure for iOS and Android devices. As an idle RPG spinoff of the Seven Knights franchise, the title intends to expand the franchise's universe with previously untold episodes and quality-of-life gameplay. The game is designed specifically for low-capacity and low-specification devices so all players get their hands on the game.
Interested players can now pre-register for the game via Google Play and App Store to acquire Unique Hero Evan & Ruby x7,777 as a reward. The game also entered early access last month, and players who have already been in the Early Access stage will automatically receive all pre-registration rewards as they are considered participants in the pre-registration.
▍Seven Knights Idle Adventure Early Access Trailer
▍Seven Knights Idle Adventure Gameplay
Seven Knights Idle Adventure allows players to nurture and collect returning favorites from the original game, reborn as cute SD characters. Traverse territories and train your Seven Knights heroes with over 130 characters, 25 pets, and 170 hero costumes. As players progress, the game's storyline unfolds through cutscenes and portrait conversations, offering insights into the relationships and lore.
The game includes a 10v10 PVP Arena, a mode where players can compete against others, earning points based on match results. These points can be exchanged for special rewards. There are also Dungeon Delves, offering players a chance to gather in-game currency by completing special dungeon challenges, including Gold Dungeon, Hero EXP Dungeon, Knight's Token Dungeon, and Relic Shard Dungeon.
For players seeking a challenge, the game offers the Infinite Tower, boasting 300 floors filled with enemies. Each floor cleared brings various rewards. Seven Knights Idle Adventure also brings a continuous stream of new content through Repeat Missions, which are released on a daily, weekly, and continuous basis.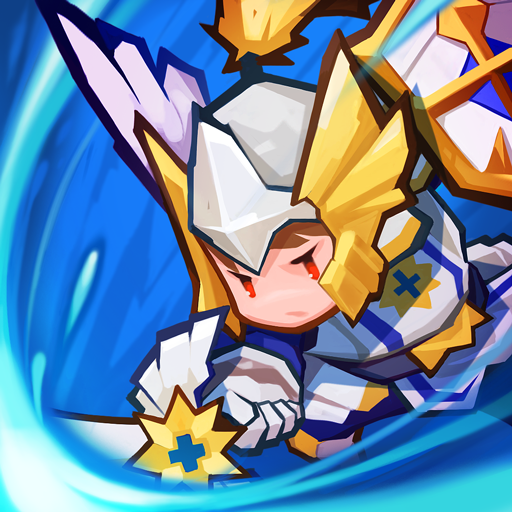 Seven Knights Idle Adventure Netmarble Rate: 3.4
Install