In June, the Kuroko's Basketball series announced plans for a new mobile game titled Kuroko's Basketball Street Rivals, a 3D basketball game that is said to be released in 2023.
Well, that time seems to be getting closer and closer, as the game has now officially begun its pre-registration campaign, asking for 1,000,000 players for a variety of rewards, including free diamonds, training notes, money, profile frames, and more, including a special casual skin for Kuroko himself.
▍Kuroko's Basketball Street Rivals Pre-Registration Campaign
Kuroko's Basketball Street Rival is now available for pre-registration, with a goal of 1,000,000 players! Fans can now pre-register for the game via the game's official website.
Pre-Registration Campaign:
100,000 Players: Honey Lemon x30
200,000 Players: Training Note x10, Coin x3000
300,000 Players: Diamond x300, Release Celebration Set x1
500,000 Players: Kiseki Roulette Ticket x10 (10 Free Pulls)
750,000 Players: Potential Shards x500, Release Celebration Iconx1
1,000,000 Players: Start Dash Deluxe Skin x1
▍About Kuroko's Basketball Street Rivals
Kuroko's Basketball Street Rivals is the first fully 3D basketball game based on the popular anime series by Tadatoshi Fujimaki. The work aims to replicate the world of the manga and anime series while letting you train iconic characters like Tetsuya Kuroko, Taiga Kagami, and others to dominate the 3v3 basketball fields and dunk on your opponents.
The game is a real-time basketball action game where players control one of the characters in their team at a time, aiming to intercept the ball, catch rebounds, and of course score points by shooting. Characters also have unique special skills that they can execute during the game, that mirror their scenes from the anime.
The game will also have multiple minigames outside of basketball that you can use to train your characters, and will feature real-time PVP basketball gameplay with players across the world!
The game will also recreate scenes from the anime by having anime clips playing throughout its story mode, complete with voice acting.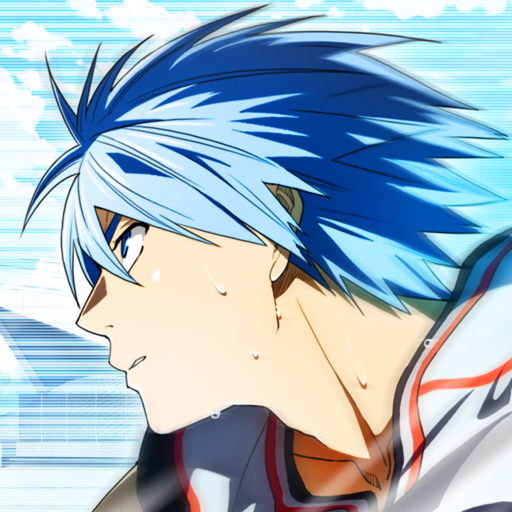 Kuroko's Basketball Street Rivals | Japanese 5xgames Rate: 3.6
Install