Anticipation is high as the astounding anime-themed ARPG, Aether Gazer, prepares for the release of its 11th chapter, aptly named Grand Centenary Ceremony. The forthcoming update brings more than just fresh storylines for Administrators; it also unveils a host of time-limited events.
Players will be granted the opportunity to acquire four brand-new Modifiers and three new ultimate skillchains, along with a bounty of rewards. Mark your calendars, as the event is set to take place from October 10th until November 14th. Administrators, make sure to seize this thrilling opportunity.
The Story of Shadow Under Convallaria
The commander of the Knights of Convallaria, Athena, has remarkably recovered, joining forces with her allies to infiltrate the Source Layer in pursuit of Radon.

This time, her sword strikes without any hesitation. Concurrently, the grandeur of the Ardisis festival has hit its pinnacle. However, behind the mesmerizing marionettes on display, a far more perilous act is quietly unfolding. The question remains, will they manage to unravel the enemy's plot this time?
Limited-Time Event with Various Rewards
Following this update, Administrators now have the opportunity to engage in select time-bound events, including Elemental Partitas, Marvelous Melodies, and Hallway to Ascension, among others. Simultaneously, Administrators are also able to partake in a seven-day sign-in event, earning rewards such as Shifted Stars.
Joining these events allows Administrators to gain not only standard items like Shifted Stars, Function Factors, and Polymerized Function Crystals but also time-limited items such as Variation Data Blocks and Dazzling Albums. These items can be traded for Limited-Time Outfit: Chord of Convallaria – Athena "Knight of Gloria", Enlightening  – Heimdall Intels, and Cleansing Wind – Enlil Intels, alongside other progression tools at the Specimen Analysis Station and Fortis Collector.
New Modifiers are Welcomed
S-Grade Chord of Convallaria – Athena
Athena excels at the cello, integrating this artistic talent into her combat style. Her weapon of choice is a large sword modified into a cello and a smaller sword serving as the bow. Her attacks are reminiscent of a musical performance, full of melody and rhythm. In terms of movements, Athena maintains the broad, sweeping attack patterns of the Knight of Convallaria.
S-Grade Modifier: Backflowing – Oceanus
Oceanus, who holds the third seat in the Astral Council, has an aloof demeanor and is efficient in his actions. He is known for his sculpting skills and leverages this strength to wield the unique combat power of water. When he elegantly swings his Access Key, "Backflowing", he fights like an orchestra conductor, commanding illusions and controlling the battlefield. He moves through his enemies, adopting a continuous attack akin to a persistent flow of water.
A-Grade Modifier: Enlightening – Heimdall
As a key figure within Cryptics, Heimdall spearheaded the development of most of Aether Gazer's AI systems, including the Mimir system. Driven by her deep commitment to completely eradicate the Visbanes, she embodies precision and efficiency in every task she undertakes.
A-Grade Modifier: Cleansing Wind – Enlil
Enlil, the adopted son of Oceanus, who is also a student, currently pursues his study of sculpting at Stellaris Academy. Although he gives off a youthful appearance, he exhibits a remarkable degree of dependability. Owing to Oceanus' inability to properly tend to his personal needs, Enlil often ensures that Oceanus' daily necessities are well attended to.
New Ultimate Skillchains
The Ultimate Skillchain continues to be a key gameplay mechanism in Aether Gazer. This update introduces three fresh Ultimate Skillchains:
Scorching Harmony: Chord of Convallaria – Athena & Radiant Feather – Hera
Starpunch Cony: Early Sakura – Ookuninushi & Enlightening – Heimdall
Shadows in the Wind: Backflowing – Oceanus & Cleansing Wind – Enlil
New Sigils
Properly allocating Sigils can significantly enhance a character's combat capabilities. Two new Sigils will be added in the upcoming update.
Ambush of the Owl: (3-set effects) Increases Melee DMG. When hitting an enemy with a normal attack, increases skill DMG. When landing a skill hit on the enemy, increases Normal Attack DMG.
Decree of the Waves: (3-set effects) Gets 1 Trace when skill hits. When hitting an enemy with a normal attack, increases ATK. When hitting an enemy within certain seconds of expending the Traces, increases Crit DMG.
New Functors
Accompanying the debut of new Modifiers, this update also introduces three additional functors. Equipping these functors can greatly enhance the damage efficiency of the Modifiers:
5-Star Functor Herald – Perseus (Recommended Modifier: Chord of Convallaria – Athena)
5-Star Functor Elf – Eyawin (Recommended Modifier: Enlightening – Heimdall)
5-Star Functor Herald – Moroklos (Recommended Modifier: Backflowing – Oceanus)
5-Star Functor Synchronics – Mushhushshu (Recommended Modifier: Cleansing Wind – Enlil)
New Arrivals at the Store
The latest update to the in-game store will usher in new merchandise for all Administrators. During the Grand Centenary Ceremony, Administrators will have the opportunity to acquire the limited-time outfit "Knight of Gloria" for Chord of Convallaria – Athena.
In addition, the outfit for AblaZe – Tyr, named "Sonorous Tribute", can be redeemed for free on a limited-time basis by participating in the event.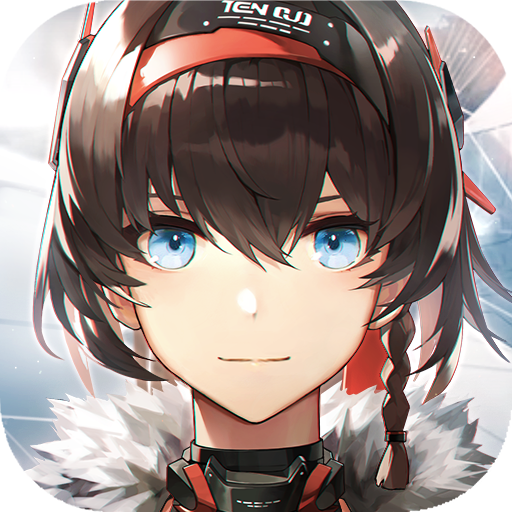 Aether Gazer | Global Yostar Games Rate: 4.3
Install