Today (10th January) Japan's Nobollel Inc. has released a new 2D action side-scrolling mobile game featuring the monster girls of the Ultra Monster Anthropomorphic Project, titled Kaijū Girls ~Ultra Tokkun Daisakusen~ (怪獣娘~ウルトラ特訓大作戦~).
The Ultra Monster Anthropomorphic Project is a project that takes ultra kaijū from the Ultraman series and turns them into moe school girls.
In Kaijū Girls ~Ultra Tokkun Daisakusen~ players will have to train the different kaijū Girls through completing the different stages. Successfully clearing each stage will increase the girl's stats as well as reward players with gold. Additionally, players can also create customized stages for other players to challenge.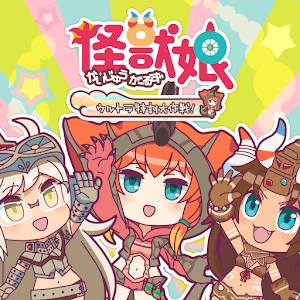 Kaiju Girls〜Ultra Special Training〜 怪獣娘〜ウルトラ特訓大作戦〜 Nobollel Inc. Rate: 3.2
Download