Last week, Girls und Panzer director Tsutomu Mizushima and Shirobako screenwriter Michiko Yokote kickstarted original multimedia project Koya no Kotobuki Hikotai (荒野のコトブキ飛行隊). Today at Tokyo Game Show 2018, Bandai Namco revealed more about the mobile spin-off.
The game – titled Koya no Kotobuki Hikotai: Ozora no Takeoff Girls! (荒野のコトブキ飛行隊大空のテイクオフガールズ!) – had three main features explained in the presence of the main cast and aircraft designer. The first feature is well-made character CG that is on a par with the TV anime adaption's quality.
The next highlight is that the game follows the TV anime closely. Instead of introducing original characters, it features the same girls from the Kotobuki Hikotai team: protagonist Kirie (CV: Sayumi Suzushiro), Kate (CV: Sayaka Nakaya), Emma (CV: Eri Yukimura), Zara (CV: Hibiku Yamamura), Reona (CV: Asami Seto), and Chika (CV: Miyu Tomita).
Finally, Bandai Namco introduced the game as a combat airforce x aerial warfare simulation title.
A release schedule was announced at the event as well. Koya no Kotobuki Hikotai's mobile game will come out in Winter 2019 (before March), whilst the anime will air in January 2019.
Pre-registration is already open.
▍

Pre-registration gifts
10,000: Free gacha x1
30,000: Free gacha x2
50,000: Free gacha x3
100,000: Free gacha x5
READ MORE:
• Akanesasu Shojo mobile game opens pre-registration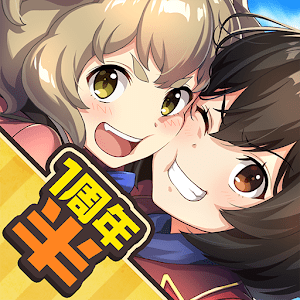 Kouya no Kotobuki Hikoutai: Ozora no Takeoff Girls! BANDAI NAMCO Entertainment Inc.

: