The TV anime remake "Dragon Quest: The Adventure of Dai" is confirmed to premiere on 3rd October 2020! The official site starts streaming a new PV that previews the opening song "To Live" (生きるをする), performed by new band Makaroni Enpitsu.
▍30 Second Trailer
▍Opening Song Trailer
▍Synopsis
The story begins with a young boy named Dai remembering a story told to him by his adoptive grandfather, the monster magician Brass, about the defeat of the Demon King Hadlar by the hands of a hero known as Avan. After the defeat of the Demon King Hadlar, all of the monsters were released from his evil will and peace reigned supreme around the world once again for ten years. Some monsters and demons moved to the island of Dermline to live in peace. Dai, the young protagonist of the series, is the only human living on the island. Having been raised by Brass and with his best friend, the monster Gome, Dai grows up dreaming of becoming a hero.
▍Staff and Production
Original Work: Written by Riku Sanjo (三条陸) and Illustrated by Koji Inada (稲田浩司[Shueisha's Weekly Shōnen Jump]
Director: Kazuya Karasawa (唐澤 和也)
Series Composition: Katsuhiko Chiba (千葉 克彦)
Character Design: Emiko Miyamoto (宮本絵美子)
Art: Ayaka Fujii (藤井綾香) from Studio Pablo
Music: Yuki Hayashi (林ゆうき)
Color Design: Aya Mori (森綾)
Animation: Toei Animation
▍Cast
■ Dai (ダイ) – CV: Atsumi Tanezaki (種﨑敦美)
■ Popp (ポップ) – CV: Toshiyuki Toyonaga (豊永利行)
■ Maam (マァム) – CV: Mikako Komatsu (小松未可子)
■ Leona (レオナ) – CV: Saori Hayami (早見沙織)
■ Avan (アバン) – CV: Takahiro Sakurai (櫻井孝宏)
■ Hyunckel (ヒュンケル) – CV: Yuuki Kaji (梶裕貴)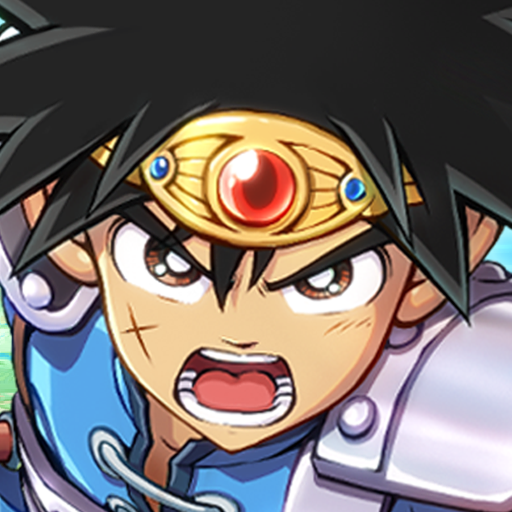 Dragon Quest The Adventure of Dai: A Hero's Bond | Japanese SQUARE ENIX Co.,Ltd.

:
Dragon Quest: The Adventure of Dai - Infinity Strash SQUARE ENIX Co.,Ltd.

: