The TV anime "The Seven Deadly Sins: Dragon's Judgement" (七つの大罪 憤怒の審判), the fourth and final season of the series, will debut on 6th January 2021. The anime's first visual, promotion video, main staff are revealed.
Susumu Nishizawa and Rintarō Ikeda return from the third season as director and series composition, with Hiroyuki Sawano, Kohta Yamamoto, and Takafumi Wada returning to compose the music. The new series is again animated by Studio Deen, with production assisted by Marvy Jack.
▍1st PV






▍Synopsis
The Seven Deadly Sins are a band of knights in the land of Britanniawho had disbanded ten years earlier after being framed for plotting a coup of the Liones Kingdom, the Holy Knights who sequestered them before taking control in the wake of a rebellion they organized.
Liones' third princess, Elizabeth Liones, finds the Seven Deadly Sins' leader, Meliodas, before they search out his comrades so they can clear their names and liberate Liones from the Holy Knights, who were manipulated by a demon named Fraudrin into unsealing the Demon Race from their prison. As the Sins fight against the Ten Commandments led by his brother Zeldris, Meliodas is revealed to be the Demon King's cursed son whose destiny is tied to Elizabeth's.
▍Staff and Production
Original Work: Nakaba Suzuki (鈴木央)
Director: Susumu Nishizawa (西澤晋)
Series Composition: Rintarō Ikeda (池田臨太郎)
Animation Character Setting: Rie Nishino (西野理惠)
Sound Director: Chikako Yokota (横田知加子)
Music: Hiroyuki Sawano (澤野弘之), KOHTA YAMAMOTO, and Takafumi Wada (和田貴史)
Animation: Studio Deen
Animation Assistance: Marvy Jack
▍

Cast

■ Meliodas – CV: Yuki Kaji (梶 裕貴)
■ Elizabeth Liones – CV: Sora Amamiya (雨宮 天)
■ Hawk – CV: Misaki Kuno (久野美咲)
■ Diane – CV: Aoi Yuuki (悠木 碧)
■ Ban – CV: Tatsuhisa Suzuki (鈴木達央)
■ King – CV: Jun Fukuyama (福山 潤)
■ Gowther – CV: Yuhei Takagi (髙木裕平)
■ Merlin – CV: Maaya Sakamoto (坂本真綾)
■ Escanor – CV: Tomokazu Sugita (杉田智和)
■ Bartra Liones – CV: Rintarou Nishi (西凜太朗)
■ Margaret – CV: Nana Mizuki (水樹奈々)
■ Gilthunder – CV: Mamoru Miyano (宮野真守)
■ Howzer – CV: Ryōhei Kimura (木村良平)
■ Griamore – CV: Takahiro Sakurai (櫻井孝宏)
■ Dreyfus – CV: Katsuyuki Konishi (小西克幸)
■ Hendrickson – CV: Yūya Uchida (内田 夕夜)
■ Zeldris – CV: Yuki Kaji (梶 裕貴)
■ Estarossa – CV: Hiroki Tōchi (東地宏樹)
■ Derieri – CV: Ayahi Takagaki (高垣彩陽)
■ Chandler – CV: Shinshu Fuji (藤真秀)
■ Cusack – CV: Jôji Nakata (中田 譲治)
■ Ludociel – CV: Akira Ishida (石田彰)
■ Sariel – CV: Shun Horie (堀江瞬)
■ Tarmiel – CV: Satoshi Tsuruoka (鶴岡聡)
■ Elaine – CV: Kotori Koiwai (小岩井 ことり)
■ Arthur Pendragon – CV: Sachi Kokuryu (國立幸)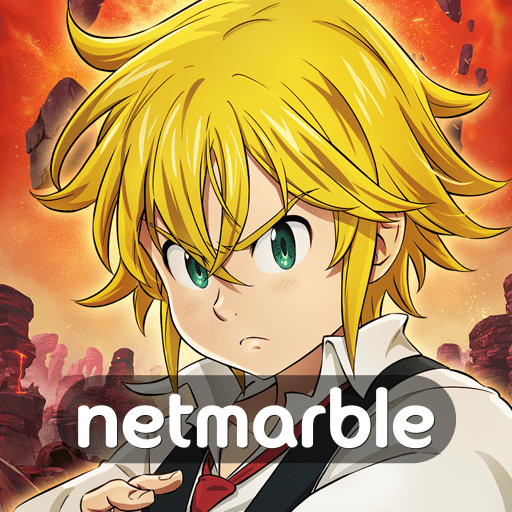 The Seven Deadly Sins: Grand Cross | Global Netmarble Rate: 4.5
Install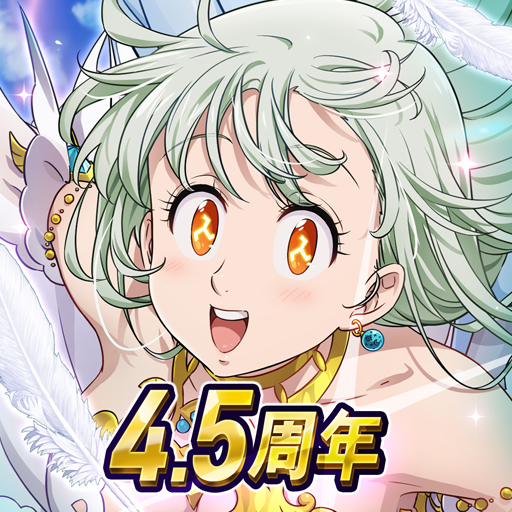 Seven Deadly Sins: Grand Cross | Japanese Netmarble Rate: 4.7
Install
Seven Deadly Sins: Grand Cross | Korean Netmarble Rate: 4.6
Install