A new "Doraemon" anime film "Doraemon the Movie: Nobita's Little Space War 2021" (映画ドラえもん のび太の宇宙小戦争2021) is confirmed to open in Japan's theatres on 5th March 2021. The official trailer is also revealed.
The movie is a remake of the 1985 "Doraemon" film of the same name. Susumu Yamaguchi, a key animator on many previous "Doraemon" movies, unit director of "Doraemon the Movie: Nobita's Chronicle of the Moon Exploration," and the director of "Mobile Suit Gundam AGE," is directing the new film. "Ghost in the Shell: Stand Alone Complex" writer Dai Sato is penning the script.
Official Hige Dandism performs the film's theme song "Universe".
▍Official Trailer
▍Synopsis
Papi, the tiny president of a faraway planet, escapes to Earth to avoid being captured by the military forces that took over. Despite being welcomed by Doraemon, Nobita and their friends, the little alien notices that his enemies have also reached this world and doesn't want to get his human friends involved in this war. Doraemon, Nobita, Gian, Suneo, and Shizuka start a big adventure as they try to hide and protect Papi.
▍Cast
■ Doraemon – CV: Wasabi Mizuta (水田わさび)
■ Nobita – CV: Megumi Ōhara (大原めぐみ)
■ Shizuka – CV: Yumi Kakazu (かかずゆみ)
■ Gian – CV: Subaru Kimura (木村昴)
■ Suneo – CV: Tomokazu Seki (関智一)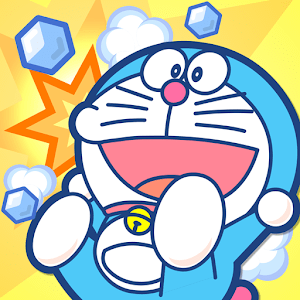 Choi Choi Doraemon ちょいちょい ドラえもん ROBOT Communications Inc. Rate: 4.0
Download
DORAEMON PARK DORAEMON PARK LINE Games

: