Tiny Tower Defense is a top down tower defense game that involves capturing towers and sieging the enemy hero. In order to win, you must kill the enemy heroes using the soldiers that you spawn. The game also tells a story of a king who must fight other countries in order to keep his land. As you progress throughout the game, you can hire new soldiers to fight for you, increasing the size of your army. As the difficulty increases after each level, upgrades to your soldiers will allow them to be stronger.
Mechanics
Mechanics in this game are simple and easy to understand. Your soldiers spawn automatically and will appear in the specified spawn areas. Although the soldiers spawn automatically, you could choose to spawn them manually as reinforcements. The soldiers will move from left to right as they attack towers and enemies that they encounter. You must use gold to spawn reinforcements, in which are earned through killing enemies. The towers in the game are secondary objectives and gives you a huge advantage if your soldiers take control of it. After taking the tower, your soldiers can then spawn at the location of captured towers, allowing your soldiers to advance forward.
Conclusion
This game has a very cool mechanic that no other game has. I really like it how you can spawn soldiers by taking towers, in which can give you a huge advantage. The story of the game is pretty well written and is interesting as you continue to play the game. The game is very fast paced and you can finish a level in about 5 minutes.
Considering that it is an indie game, the aesthetics aren't too bad and gives the game a casual feel to it. One thing I would enjoy is to be able to have more control in the game. Currently, all you do is watch the soldiers as they fight each other. It would be great if you can control the characters and tell them what to do. Overall, Tiny Wars is a really fun game with a decent storyline to back it up.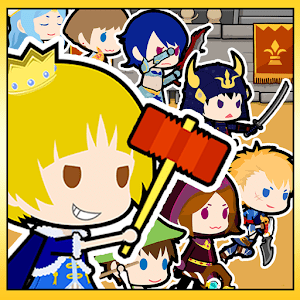 Tiny Tower Defense R.O.App Rate: 3.6
Install