C-bet announced "Poker Chase'" (ポーカーチェイス) battle royale-style online poker game that will release for mobile and PC this summer. Pre-registration of the game also opens today on June 30.
▍Overview
"Poker Chase" follows the rules of Texas hold 'em poker. Two cards are dealt face down to each player, and then five community cards are dealt face up in three stages. Each player seeks the best five-card poker hand from any combination of the seven cards. Players have betting options to check, call, bet, raise, or fold.
The player who has the best hand and has not folded by the end of all betting rounds wins. Since it is a battle royale-style game, the player drops out of the game when they lose all the chips on hand. Players can also nurture different characters and increase their intimacy level by sending gifts. You can also unlock the character voices and in-game stamps.
▍Game Characters
■ Sayuki Kira – CV: Mayu Sagara

■ MEI² – CV: Miku Itō

■ Doctor Marine – CV: Ai Kakuma

■ Sister Rain – CV: Chinatsu Akasaki

■ Christian Black – CV: Daisuke Namikawa/ Natsuki Hanae (Before / After Evolution)

■ James Sandman – CV: Takaya Kuroda

■ Jion Furuya – CV: Shiki Aoki

■ Koharu Kato – CV: Mai Fuchigami

■ Tracy Resner – CV: Atsumi Tanezaki

■ Ryoji Ogami – CV: Shintarō Asanuma
▍Pre-registration
Players can now pre-register the game via Mail/ following the official Twitter. All pre-registration rewards can be obtained when the pre-registration reaches 100,000.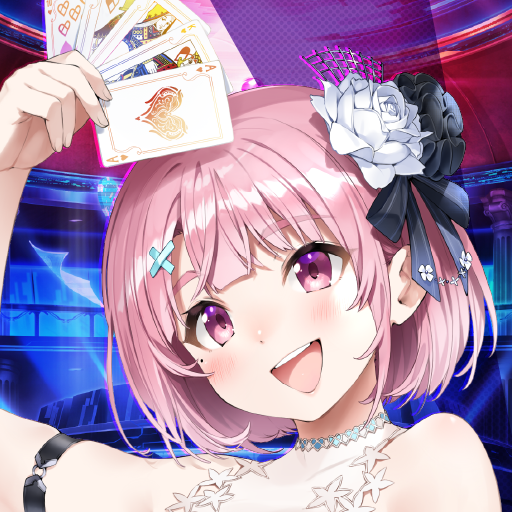 Poker Chase C-bet Inc. Rate: 3.9
Install