Based on Square Enix's Deep Insanity multimedia project, the Deep Insanity ASYLUM mobile/ PC game has confirmed its release date on October 14, 2021, right after the debut of its TV anime Deep Insanity: The Lost Child on October 12.
Deep Insanity is a multimedia project that includes a game, TV anime, and manga. The project depicts the spread of the "Randolph Syndrome", a disease that makes people fall asleep and never wake up. The game, anime and manga share the same universe, but with a different timeline.
It also revealed a new promotional video to preview the universe and the main characters of the game.
▍About the Game
Deep Insanity ASYLUM is a turn-based mobile RPG, in which players follow the protagonist Wu to discover the underground city (Asylum) of Antarctica and find a cure for the "Randolph Syndrome". Players will have to unleash skills at the right timing in the real-time battle, which also features an Auto and Double Speed mode.
▍Deep Insanity: The Lost Child
The TV anime Deep Insanity: The Lost Child is also confirmed to premiere on October 12. The anime is directed by Dusk maiden of Amnesia and Kokoro Connect director Shin Oonuma and animated by SILVER LINK. Our Last Crusade or the Rise of a New World script writer Kento Shimoyama is penning the script.
The anime's story is set between the manga's and game's stories. It follows Daniel Kai Shigure (CV: Hiro Shimono) who heads to the very edge of Asylum with a certain wish.
▍2nd PV
▍Synopsis
At first, it was just news that happened somewhere in the world.
Some people fell asleep and never woke up again.
And apparently, the symptoms are contagious.
However, the mundane news quickly spread throughout the globe as an "Abnormal Situation."
It was known as the "Randolph Syndrome".
At the same time, witnesses of "Abornality" (異形) are reported one after another in the world.
It seems that they come from the huge underground city found in Antarctica.
What was discovered inside was a group of organisms that differ from the ground and unknown resources.
In order to cure those with Randolph's Syndrome, and also to obtain huge wealth from the genetic information and underground resources, people take on an adventure to the abyss.
▍Staff and Production
Original Work: Square Enix
Director: Shin Oonuma
Series Composition & Script: Kento Shimoyama
Character Design: Kazuyuki Yamayoshi
Sound Director: Fumiyuki Go
Music: Mirai Kodai Gakudan
Animation: SILVER LINK.
Produce Cooperation: KADOKAWA
Original Work, Produce: SQUARE ENIX
▍Cast
■ Daniel Kai Shigure – CV: Hiro Shimono
■ Vera Rustamova – CV: Ami Koshimizu
■ Leslie Blanc – CV: Kousuke Toriumi
■ Lawrence Larry Jackson – CV: Yūya Hirose
■ Reika Kobato – CV: Ruriko Noguchi
■ Sumire Motiki – CV: Kaede Hondo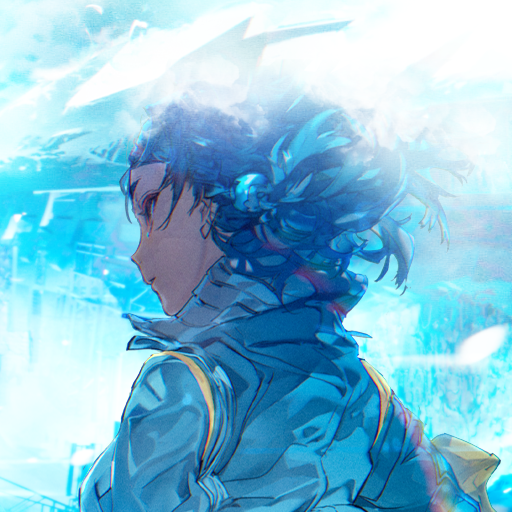 Deep Insanity ASYLUM Deep Insanity ASYLUM SQUARE ENIX Co.,Ltd.

: