Project Sekai Colorful Stage ft. Hatsune Miku mobile game has revealed the upcoming updates and events at a live stream programme on December 13. A new game system "Bond Rank" and tones of new playable songs will be updated soon!
▍December Update
"Bond Rank" System
"Bond Rank" is a rank gauge that can be raised by building your team with characters with special relations and playing live. Though only the leaders can obtain the Bond EXP, characters in the newly updated sub-leader frame can also obtain Bond EXP. Abundant rewards, such as crystals, title and special dialogue voices can be obtained according to the Bond Rank.
"Friend" System Update
The game will also update the "Friend" system, which makes it easier to invite your friends to play live or join virtual live concerts. You can also see if your friend's login status is online.
Profile Update
As a new function in the custom profile, it is now possible to place multiple "free words" in your profile. A new "Collection Material" will also be added for you to decorate your profile.
Increase Character Cap
The upper limit of the character rank, which was currently up to MAX50, has changed to 65. The number of achievements and titles will also increase.
Other Update
After the update, it is possible to play auto live continuously by setting the rerun amount. The UI of the Virtual Live is also getting an update.
▍Christmas Event
A Christmas Virtual Live will be held starting from December 24 at 0:00. Participating in this virtual live will give you limited titles. New limited items will be available in the Virtual Live Shop.
The Christmas-only live costume set, which was released last year, will come back on sale at the Crystal Shop.
A Christmas login campaign will be held from December 24. As a live bonus recovery item, a Christmas cake and 100 pieces of thought will be presented to celebrate Christmas.
▍New Year Countdown Event
The "New Year Countdown Login Campaign" will give away a live bonus drink (large) to players who login everyday from December 28 to December 31 .
This year, the countdown virtual live will be held on the night of December 31 . Participating in this virtual live will give you a limited title, and the virtual shop will also sell the full set "Tora no Kigurumi", "Penlight" and accessories.
▍New Year Event
The New Year virtual live will be held from January 1, featuring one unit every day. As a participation reward, you will receive 100 Feeling Pieces. New virtual live accessories and items will also be available.
From December 3, the virtual live waiting area will be changed to New Year decoration. Sekai Shrine will appear, and you will be able to draw fortunes there! If you draw a fortune, you can use the drawn fortune as a material to customize your profile.
In addition, the New Year's shop will sell amazake and a New Year's collection box where you can get collection materials such as votive tablets and amulets.
The New Year's limited live costumes, "Miko costume" and "Kannushi costume" that appeared last year will be available for sale again at the crystal shop.
From December 31 at 15:00 [JPT], the new New Year event "Tomorrow, the prayer ahead" will be held.
▍New Playable Songs
New playable songs will be added to the game every day for 7 consecutive days from December 28 to January 3.
On December 29, along with the Vivid BAD SQUAD event, a unit song written by Yukisan will be added to the game. As the newly written song was not available at the previous Vivid BAD SQUAD event, a special 3DMV and 2DMV version will be available at the same time.
Other playable song includes; "fixer" by nulut, "Ghost Rule" by DECO*27, "Villain" by Teniwoha, "Cendrillon 10th Anniversary" by Signal-P, "Shoujo Rei" by MikitoP, and "Garando" by Picon.
In addition, vocaloid producer WONDERFUL ★ OPPORTUNITY! is confirmed to write a new unit song for Wonderlands x Showtime, while Niru Kajitsu is writing a new unit song for 25 o'clock at Nightcord.
Three playable songs will also be added to the game to celebrate the new year, including "Hopes and Tears at the Endmark" by cosMo@Bousou-P. "The EmpErroR" by sasakure.UK," and "Don't Fight The Music" composed by Kuroma.
▍Winner for Compose Contest & Costume Design Contest
The live stream also reveals the result for the "7th Let's Compose Together! Music Contest Project Sekai NEXT" and the "14th Let's Make Together! Project Sekai Costume Design Campaign". The winning song and design will be added to the game soon.
"7th Let's Compose Together! Music Contest Project Sekai NEXT"  Winner
"14th Let's Make Together! Project Sekai Costume Design Campaign" Winner
Follow QooApp official Facebook/ Twitter/ Google News to get the latest ACG information!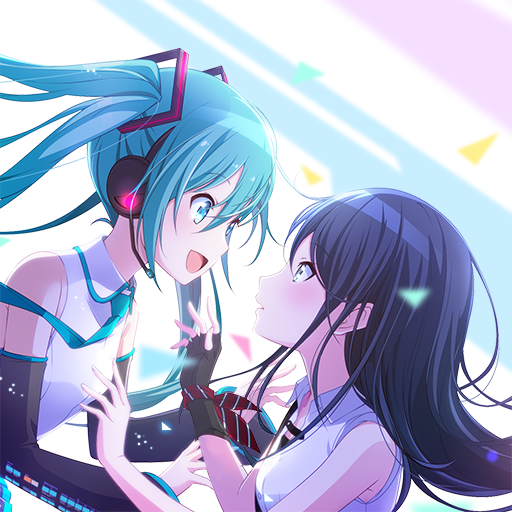 Project Sekai Colorful Stage Feat. Hatsune Miku | Japanese SEGA CORPORATION Rate: 4.7
Install