Mobile Suit Gundam U.C Engage (MSGUCE) is a simulation game where players can recruit both highly-powerful mechas and battle-trained pilots from every single Gundam animated property ever created!
Gundam is arguably the most popular mecha anime IPs over the past few decades and now spans games, movies, and animation works totalling over thirty in number! This time, we take a closer look at the newest release from the Gundam universe and it may help you decide whether to pick up and play!
▍Layered Gameplay With Auto Functionality
The gameplay of MSGUCE is broken up into two types. That being said, both of these game modes are heavily auto-battle focused, only allowing the player to select certain ultimate moves after a short cooldown. If you wanted a more hands-on Gundam experience, MSGUCE is likely not for you.
Manual modes do exist but, if auto-play is on sight, there is little reason to control the combat yourself. However, for those who enjoy idle games or those with packed schedules only able to game for a few hours at any one time, MSGUCE is the perfect game to whip out on your lunch break!
The first game mode involves larger-than-life mech showdowns. During the opening tutorial of the game, you will be pitted against an enemy in a one versus one brawl between two Gundam suits in the space. However, you will also be completing various field-like missions on the planet you are scouting where several of your units will do battle against the enemy. As mentioned you are able to activate EX abilities in both of the game modes to deal heavy damage or you can let the auto-battle function take care of everything.
Squads are compromised of 6 units and you are also able to pick a unit from your friend as support. There is a lot of incentive to collect units to power up your squad and, if you are the type of person who likes collecting and then showcasing your powerful units, MSGUCE does not disappoint!
▍A Generous Gacha
Yes, MSGUCE is a gacha game that involves using premium currency to recruit new units. However, unlike other gacha games, MSGUCE is fairly generous with regard to its drop rates. A UR (the highest rarity unit in the game) will drop at a whopping 6% rate! Gacha veterans will be pleasantly surprised by this inclusion as, opposed to games like FGO, (with a 0.8% drop rate for high-rarity units) MSGUCE is incredibly generous!
▍The Shop Leaves A Little to Be Desired
The shop also offers a VIP system based on how much paid currency you purchase (similar to games like WOTV FFBE and their "Royal Rank" system). Leveling up your VIP status will net you rewards including gacha summoning tickets, coins, and the coveted three-times speed up for auto-battles.
A gacha ten-pull costs 3000 currency. The highest cost bundle and the best overall value for money is spending JPY$10,000 for 11,000 currency. Several packs are available but several of these can only be purchased once per account. When it comes time to top off your account, you will need to resort to the default packs if all the special packs are sold out. This means that JPY$10,000 (roughly $100) will net you approximately three ten-pulls and some change.
Whether you think this is good value for money is up to you but, if you do plan on making any purchases, make sure to do so responsibly. The gacha rate itself is quite high which might make you reconsider the lack of pulls for the price.
▍Gorgeous 3D Graphics
The art style of MSGUCE is breathtaking. The game comes complete with several high-quality animations that play out during summoning animations or during combat. Character sprites are animated (for the most part) when they talk to the player and, while they may not be the most fluid, they are much better than still images.
The 3-D models of the Gundam suits also look and feel as they would in a real animated episode. The field combat leaves a little to be desired as it is sometimes difficult to see what is happening on darker stages. Still, there is a lot to love here and the fully ported anime scenes that play during Quest opening cutscenes were a nice touch that longtime fans will certainly appreciate.
▍Should You Play?
Overall, MSGUCE is a fun game that Gundam lovers will adore. It can be played at length thanks to the fairly generous AP renewal but can also be played in shorter increments for those without the time to devote to grinding. Allowing players to auto-battle has become a staple of recent gacha games and it is always a great inclusion (provided it can be toggled to one's preference).
The gameplay is varied enough to keep things interesting and the art style will warm the cockles of any Gundam fan that sees it!
Pay-to-play players may be disheartened by how far their real-world money will take them with regards to acquiring premium currency, but the generous gacha rate more than makes up for it.
Fans of Gundam will love MSGUCE. However, those with little to no knowledge of Gundam may feel a little overwhelmed having to learn so much about so many series all at once. Still, if you are interested in Gundam and want a quick glimpse into each franchise entry without spending hundreds of hours watching them all, MSGUCE might ignite that fire to finally pick up the show! Pulling a UR and using them loyally might make latecomers want to check out that character's respective series.
All in all, MSGUCE is a fun Gundam-themed gacha game that fans of the series will love and newcomers can wholeheartedly enjoy as well!
Follow QooApp official Facebook/ Twitter/ Google News to get the latest ACG information!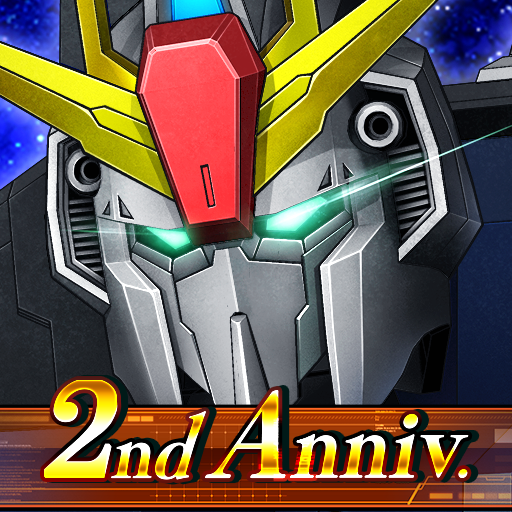 Mobile Suit Gundam U.C. ENGAGE | Japanese BANDAI NAMCO Entertainment Inc. Rate: 3.9
Install