The official Twitter of the upcoming Slam Dunk anime film posted a new fist-to-fist visual under the catchphrase, "I just didn't want to lose" by the manga author Takehiko Inoue.
Inoue will direct and write the script for the new movie, which is set to release in Japan's theatres in fall 2022. The movie title is yet to be revealed.
Slam Dunk centers on Hanamichi Sakuragi, a delinquent and the leader of a gang. Sakuragi is very unpopular with girls, having been rejected an astonishing fifty times. In his first year at Shohoku High School, he meets Haruko Akagi, the girl of his dreams, and is overjoyed when she is not repulsed or scared of him like all the other girls he has asked out. In order to impress Haruko, Sakuragi joins the basketball team and later realizes that he has come to actually love the sport.
Inoue serialized the manga in Shueisha's Weekly Shōnen Jump from October 1990 to June 1996, with the chapters collected into 31 tankōbon volumes. It was adapted into a TV anime series by Toei Animation which aired from October 1993 to March 1996.
Follow QooApp official Facebook/ Twitter/ Google News to get the latest ACG information!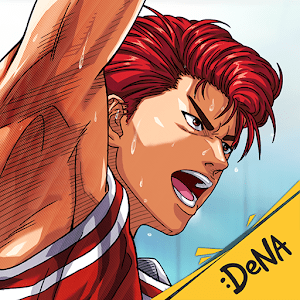 Slam Dunk | Traditional Chinese Slam Dunk | Traditional Chinese DeNA HONG KONG LIMITED

:
Slam Dunk | Simplified Chinese Slam Dunk | Simplified Chinese DeNA China. Rate: 4.0
Download