As 2021 is coming to an end, how about finishing this fantastic year with the ikemen characters of our selected otome mobile games of the year?
There were many, many new releases this year – from both indie and corporate teams – so this is by no means an all-inclusive list of every otome game launched this year. We're simply offering 7 recommendations we love and thought that you should not miss this year!
1. Tears of Themis
未定事件簿
Tears of Themis is an otome adventure game created by the Chinese game developer miHoYo, the creator of Genshin Impact. Tears of Themis was released in mainland China back in 2020, and an international version with Japanese and English voiceovers was released later in 2021. Players take the role of a new lawyer who just started working for Themis law agency and investigated different cases through searching the crime scene for evidence, and interrogating NPCs.
★Why we like it:  My favourite part of Tears of Themis is its rather charming story. Divided into chapters, you'll interact with each of the four boys of the cast: Marius, Vyn, Luke and Artem, who will help you solve the cases of the NXX files. I simply adore the reactions of the main character with the cast. Even during the beta, where the text wasn't finalised, I found myself playing the game for hours on end, and I'm excited to see who we'll meet in the following chapters of the main story.
▍Read More
Tears of Themis's A Love Poem to Skadi Event Held from January 1 to 25
2.The Thousand Noble Musketeers: Rhodoknight
千銃士: Rhodoknight
The Thousand Noble Musketeers: Rhodoknight is an action RPG where players collect and fight with various anthropomorphized ikemen guns. Developed by Marvelous Inc, the game is a direct sequel of the otome RPG, The Thousand Noble Musketeers/ Senjūshi, with a new cast making an appearance. The story features you, a student of the Army Academy who joins the secret organization of Kathariste in order to defeat the mysterious force that threatens to attack the world.
★Why we like it: The Thousand Noble Musketeers: Rhodoknight had a rough start during its release period, with server delays, and various bugs, but the developer has since dedicated to fix its malfunctioning, and the game is steadily getting better. The community of this game is also very active and you can easily find gamers who play this game since its predecessor, Senjyuushi.
The easy-to-handle battle system and beautiful illustration is also one of its charms. Though many compare this game with Touken Ranbu with its anthropomorphized feature, the characters do have their unique characteristics and even a rather dark side. As most of the characters are created based on actual guns, it is also interesting to learn about their history.
▍Read More
The Thousand Noble Musketeers: Rhodoknight Beginner's Guide & Tips
3. La Corda d'Oro Starlight Orchestra
金色のコルダ:スターライトオーケストラ
La Corda d'Oro Starlight Orchestra is a simulation game developed by KOEI TECMO GAMES and Aniplex. This is the mobile iteration of the classic La Corda d'Oro series centering a group of young musicians . The series exists as anime and manga adaptations, but Starlight Orchestra brings the cast in a refreshing new story, going outside the bounds of Seiso Academy.
★Why we like it: While I did not personally play the La Corda D'Oro series, this game provides a nice introductory door to the series. Progressing through the story was a bit tedious at first, but it gradually gets interesting when you have to convince various students to join your newly-formed orchestra. Previous knowledge of the series is not required, as the game feature a completely brand-new story and characters. Fans will also be happy to find that the series' popular characters, such as Len Tsukimori and Kyoya Kisaragi will make appearance in the game as newly illustrated cards.
The "La Corda d'Oro" series is also known to make players get familiar with classical music, and that element remains firmly in the smartphone game. The sound of the musical instruments during card training are recorded live, and  the sound source also changes according to the musical instruments of the character in your party.
▍Read More
La Corda d'Oro Starlight Orchestra Review: A Perfect Harmony With Ikemen Musicians
4. The Idolm@ster SideM Growing Stars
アイドルマスター SideM GROWING STARS
The Idolm@ster SideM Growing Stars is a brand-new game entry of the The Idolmaster: SideM multimedia franchise created by BANDAI NAMCO Entertainment. The player becomes a new producer in the idol agency company,315 Production. Players can enjoy the music rhythm game with the songs of theThe Idolmaster: SideM series while developing these young men, who all have their unique back story and style, into superstars.
★Why we like it: I only watched a fair bit of the anime, and played the browser version of the previous The Idolmaster: SideM mobile game. I can say that while those were mediocre, The Idolm@ster SideM Growing Stars brings the so need breath of fresh-air to the SideM series. When fans are always longing for a rhythm game for the franchise, this title do best to brings all the series popular songs for you to enjoy.
The game not only feature a vivid live 2D graphics in the main story, but also offer individual episode for you to learn more about your favourite idols. Prepare for some soul-touching stories that well explains why they strive so hard to become an idol. Even though you are not a fan of the franchise, the good vibe of the songs will drag you to its shining world!
5. Wind Boys!
ウインドボーイズ!

Wind Boys! is an musician training game developed by DMMGAMES. The story revolves around an all-boys high school's wind instrument club. Players takes the role of a rookie high school teacher who is assigned to take care of these future star musicians. Long ago, the school used to be famous for its orchestra club but not anymore. And as you hear that the club is on the verge of disbanding, you take on the mantle of responsibility and try to raise the group back to its glorious past!
★Why we like it: Among all the gacha games I've played in 2021, Wind Boys! is probably the most generous game in welcoming new players. It is extremely free-to-play, and offers a super quick method for players to reroll for their favourite characters. The protagonist's gender being choosable was also a big plus for myself, since this means you're not stuck with a strictly female protagonist to enjoy interacting with these ikemen boys.
The gameplay may not be the best as all you have to do is taking the boys to training and performing in concerts. But for those who interested in collecting cute boys, the game provides 26 ikemen and I'm sure at least one of them suit your taste.
▍Read More
Wind Boys! Character Guide: Get to Know the Ikemen Musicians
6. Futsal Boys!!!!! High-Five League
フットサルボーイズ ハイファイリーグ

Futsal Boys!!!!! is a multimedia project involving three companies: BANDAI NAMCO Arts, Bandai Namco Entertainment Inc., and diomedéa. The Futsal Boys!!!!! High-Five League game is themed on the friendship between the attractive boys in the futsal school team. There are multiple schools to choose from, and you take on the role as the coach for those teams so that one day, they can win the nationals!
★Why we like it: If you're into hot sporty boys, this game's for you. But if you are that kind of players who picks favorites based on the voice actor,  you might struggle to find one when all the voice actors are rather new to the industry. All in all, the game features gorgeous illustration and a hotblooded fully-voiced campus story, in which you can freely select the stories from different teams. Rhythm game elements have been infused into the game system, but still it may not suit those who're looking for a more challenging gameplay.
The Futsal Boys!!!!! multimedia project also includes an anime which will premiere in January 2022 following the story of the Koyo Academy High School's futsal team. Remember to check it out if you are interested in the project.
7. NEKOPARA – Catboys Paradise
ネコぱら – Catboys Paradise

What started as a silly April Fools' Joke became a full-fledged game with NEKOPARA – Catboys Paradise, a game where you go through four routes featuring cute and hot catboys who try their best to help the protagonist manage the café that has been passed down to her after her grandfather's death.
★ Why we like it: This game is rather short, and each route will take you about 25 minutes each to get through. Still, it's a good game, and considering the backstory of what this was, you'll start to realize just how high-quality it is for a game that was just supposed to be an April Fools' Joke. The dialogues are all voiced in Japanese with Japanese, English and Chinese text.
Follow QooApp official Facebook/ Twitter/ Google News to get the latest ACG information!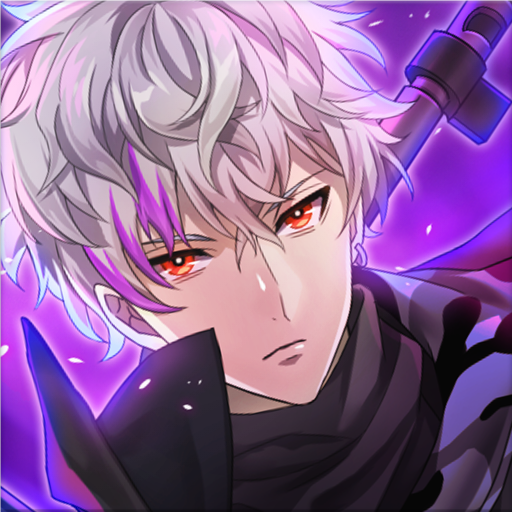 The Thousand Noble Musketeers: Rhodoknight Marvelous Inc. Rate: 4.5
Install
TEARS OF THEMIS | Global COGNOSPHERE PTE. LTD. Rate: 4.7
Install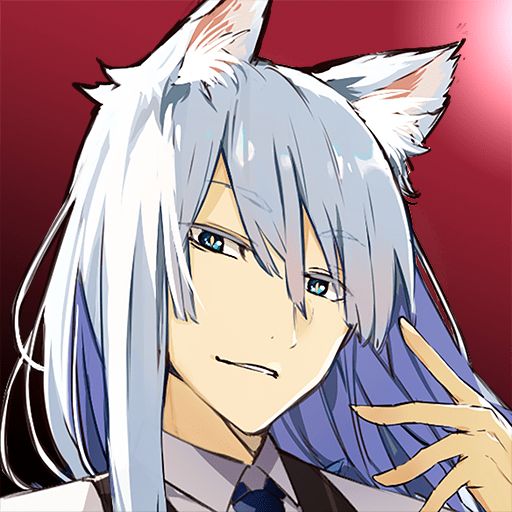 NEKOPARA - Catboys Paradise AMANITA K.K. Rate: 4.7
Install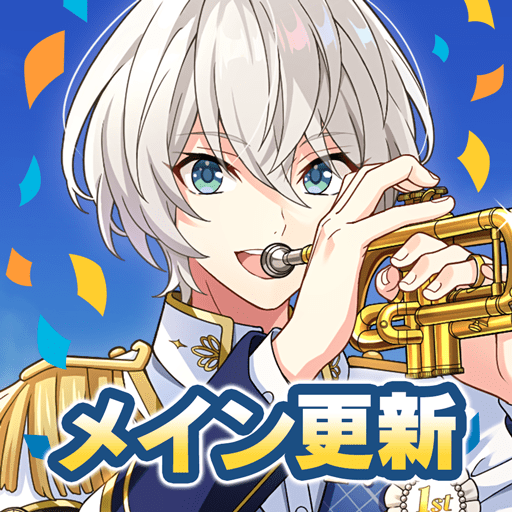 Wind Boys! DMMGAMES Rate: 4.5
Install