The Japanese server of Wonder Planet's Crash Fever mobile game is holding a collaboration event with the popular anime series Arifureta: From Commonplace to World's Strongest starting from January 28. The event will feature a variety of content including login bonuses, and collaboration limited quests. Various characters from the anime will also be making an appearance!
▍Crash Fever JP x Arifureta Collab Gacha
In the limited collaboration period gacha held from January 28 to February 11, 2022, players can pull the following collab units:
★6 [The Red-Clad Alchemist] Hajime Nagumo – CV: Toshinari Fukamachi
★6 [Golden Vampire Princess] Yue – CV: Yūki Kuwahara
★6 [Dignified Swordsman] Shizuku Yaegashi – CV: Yumiri Hanamori
★6 [Exceedingly Joyful Rabbit] Shia – CV: Minami Takahashi
The gacha will be divided into two parts: Part A and Part B, with Part A offering Hajime and Shizuku, and with Shea and Yue being available only on Part B. Both parts feature a system where you're guaranteed a collab character every 10-pull (Limited to once a day).
▍Clear Quests and Obtain Collab Characters for Free!
Various collab event quests will be available, and each of them will give the following characters for free, should players succeed in completing each quest:
★6 [Relsen's Protector] Miledi Reisen – CV: Yukana
★6 [Glaring Jet-Black Dragon] Tio Klarus (Dragon) – CV: Yōko Hikasa
★6 [Demon Tribe Warlord] Freid Bagwa – CV: Katsuyuki Konishi
▍Use Divine Crystals in Exchange for Collab Units!
By collecting Divine Crystals in a special event quest, players can exchange for the two characters below:
★6 [The Indomitable Healer] Kaori Shirasaki – CV: Saori Ōnishi
★6 [Proud (?) Dragonborn] Tio Klarus – CV: Yōko Hikasa
▍Limited-Time Once Per Day Quest
During the collaboration period, a limited number of quests will be held once a day where you can get [Alchemist's Beloved Daughter] Mew. Challenge the quest every day to max her out, and she can also be changed to any attribute you like. She also comes with an exclusive voice that cannot be heard outside of the game.
Follow QooApp official Facebook / Twitter / Google News to get the latest ACG information!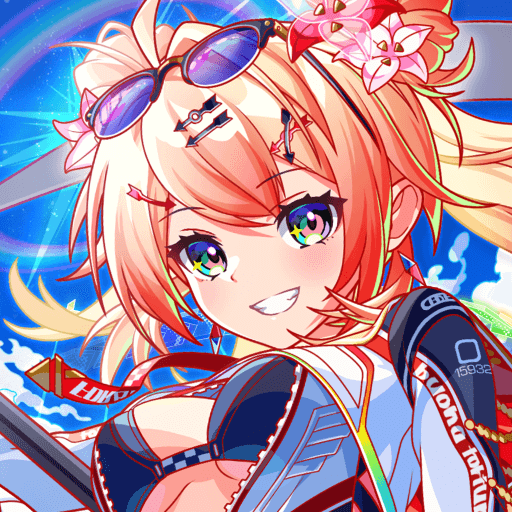 Crash Fever | Japanese WonderPlanet Inc. Rate: 4.3
Download