Our Edens Zero Pocket Galaxy Beginner's Guide will help you get started on your new adventure in Edens Zero Pocket Galaxy! So you don't hit a brick wall and be forced to grind for hours on end!
Edens Zero Pocket Galaxy is the first game to be released under the Edens Zero franchise and takes a step away from the traditional anime-style gacha game we are used to seeing from these types of anime tie-in games (such as My Hero Academia). Edens Zero Pocket Galaxy is a lot more of a solo adventure that can be enjoyed without worrying too much about falling behind or tanking your account.
Tips for Crafting Gear
In Edens Zero Pocket Galaxy, Gear can be farmed from either Character Stories or from Events. Using shards acquired from these gameplay modes or from disenchanting already obtained gear (coloured weapon shards, metals, etc), you can perform one or ten times craft summons.
Gear is categorized into different recipes which will be obtained over time including Weapon Recipes, Headgear Recipes, Torso Armor Recipes, etc.
Unfortunately, when crafting, the gear created will be constructed at random from the total list of recipes you've obtained! On top of this, crafting is quite expensive requiring not only the necessary materials but a hefty sum of gold as well.
We advise disenchanting one and two-star gear after making progress in the game in order to acquire the necessary materials to craft higher rarity gear. Upgrade your gear whenever you can using the materials at your disposal and continue to tackle harder and harder content to gain more rewards.
You are also recommended to buy as many metals as you can! Metals are needed for upgrading all of your characters' gear but the shop quantity comes with a daily purchase limit so make sure to max out the purchases every day.
All you have to do is open the store, move to the Materials tab, and purchase the default Metal! Other Metal can be purchased as needed but default metal is used almost everywhere so make sure to stock up on it!
Character Guide
The great thing about Edens Zero Pocket Galaxy is that, if you are solely focused on experiencing this game as a solo adventure with no interest in quickly rising to the top of the PVP ladder, you don't need to worry about investing in the wrong characters and can just play through the game with those who you like best!
Characters will be unlocked as you progress through the game and they will level up as you complete more missions. Each character has a different playstyle (Shiki, for example, being a tank) so feel free to experiment with those that caught your fancy while watching the anime!
What's more important is balancing your team as you will only be able to embark on missions with three units. Make sure your roster is diverse and comes with a well-equipped tank, DPS, and Support!
For a starter team, we would recommend Shiki, Rebecca, and Weisz. These characters are the ones you will receive the earliest and have a lot of skins available to increase their power. This will also balance your team very well as Shiki will act as a tank, Rebecca will support, and Weisz will deal out the DPS.
Skin Guide
Now, something quite surprising in this day and age of anime-style mobile games is that Edens Zero Pocket Galaxy has no gacha of which to speak of! The game markets itself as a pseudo-gacha-style JRPG hybrid in which the story and gameplay take center stage as opposed to collecting tons of units.
The only thing that could even be considered gacha in this game is the gearing system of random drops and enhances.
Now, clearly, the developers need to be making some kind of money with this title in order to pay their builds and this is where some players may become turned off by this game.
Edens Zero Pocket Galaxy has a lot of skins that offer your characters unique effects. These costumes make up the bread and butter of your gathering experience and you will be using them to upgrade your units' power.
Some of these skins can be acquired by playing through the game without spending a dime. However, some of the best skins in the game that drastically affect the gameplay in both PVE and PVP can be purchased using premium currency.
The two recommended skins are The New Demon King, Shiki, and Hyped Content Creator Rebecca. Shiki's skin is great for debuffing enemies with decreased defence while also buffing your allies' attacks. This is great for a Tank unit that doesn't care much for damage and can maximise supportive potential.
Similarly, Rebecca's skin is great for her role as a healer as she will fully restore the HP of all allies within a certain area while also canceling out the buffs of surrounding enemies!
Is Edens Zero Pocket Galaxy Galaxy Worth Playing?
Edens Zero Pocket Galaxy is a refreshing narrative-driven game that, although includes Edens Zero. For those yet to watch the anime, Edens Zero Pocket Galaxy is a great jumping-off point to get you into the series!
Follow QooApp official Facebook / Twitter / Google News to get the latest ACG information!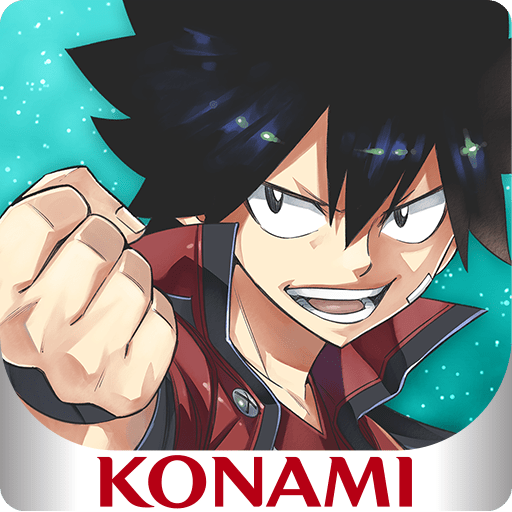 EDENS ZERO Pocket Galaxy KONAMI Rate: 3.8
Download