The PS4 version of KLab's Bleach: Brave Souls 3D action game officially launches on March 15. A special login bonus campaign is also available in-game, where players can receive a free ★5 Summons Ticket!
The long-selling title, which is also available on smartphones and PC, has over 60 million downloads in more than 148 countries and regions around the world.
▍Bleach: Brave Souls PS4 Features
All the game modes in the PS4 version support game controller operation. Players will be able to immerse themselves in the world of Bleach on a big screen and enjoy the freedom of controller gameplay to defeat their opponents.
In the PS4 version, player can fight against smartphone and PC players around the world. You can team up with friends to defeat strong enemies in Co-Op Quests and take on the world in the new Arena mode to compete for the highest total score in 3 versus 3 team battles.
However, account transfer between different versions, such as mobile to PS4, is not possible.
▍PS4 Release Celebration In-Game Campaign
There will be special campaigns where players can receive in-game item gifts to celebrate the release of the Bleach: Brave Souls PS4 version. Further details will be announced at a later date in-game and on social media.
By logging in during the campaign period, players on all platforms (iOS/Android/Steam/PlayStation 4) will receive a ★5 Summons Ticket for a free ★5 character.
PS4 version players will receive various in-game items that can be used to enhance their characters.
▍PS4 Release Celebration SNS Campaign
To celebrate the PS4 release of Brave Souls, a RT campaign will be available! RT the specified tweet for the chance to be one of 11 lucky winners of a special prize!
Stay tuned on the official Twitter for the details of the campaign!
Follow QooApp official Facebook / Twitter / Google News to get the latest ACG information!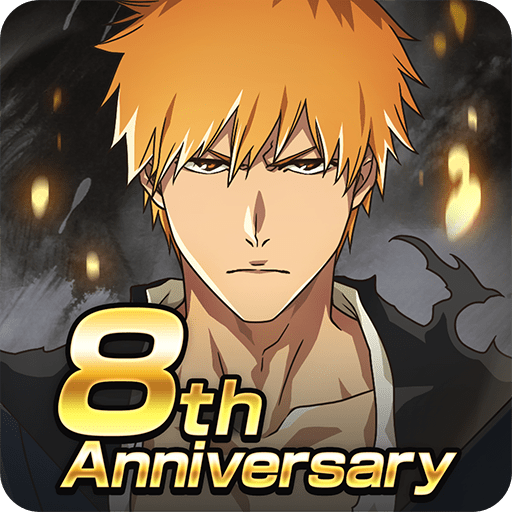 BLEACH: Brave Souls KLab Global Pte. Ltd. Rate: 4.6
Install