Rooster Teeth announced that an anime series based on the RWBY franchise is currently in production. Name RWBY: Ice Queendom, the series is set to premiere in 2022. The official trailer of the anime was also revealed at today's Anime Japan 2022.
Toshimasa Suzuki is directing the anime at Shaft. Kenjirō Okada is credited as the chief director. Gen Urobuchi is conceptualizing the anime, with Tow Ubukata writing and supervising the scripts.
The illustrator huke conceptualized the character designs for the anime, while Nobuhiro Sugiyama is designing those characters for animation, while also serving as chief animation director alongside Yoshiaki Ito and Hiroki Yamamura. Nobuyuki Takeuchiis credited for visual direction. Nobuko Toda and Kazuma Jinnouchi are composing the music.
The opening theme will be "Beyond Selves." by Void_Chords featuring L. The ending theme will be "Awake.", sung by Saori Hayami. During the Red Stage presentation, Saori Hayami sang the opening song, giving us an early look at it.
▍Official Trailer (EN Sub.)
▍RWBY: Ice Queendom Cast
■ Ruby Rose – CV: Saori Hayami
■ Weiss Schnee – CV: Yōko Hikasa
■ Blake Belladonna – CV: Yu Shimamura
■ Yang Xiao Long – CV: Ami Koshimizu
■ Jaune Arc – CV: Hiro Shimono
■ Nora Valkyrie – CV: Aya Suzaki
■ Pyrrha Nikos – CV: Megumi Toyoguchi
■ Lie Ren – CV: Sōma Saitō
■ Professor Ozpin – CV: Kazuhiko Inoue
▍About RWBY
RWBY is an animation series produced by Rooster Teeth and originally created by Monty Oum. The animated show has eight season (labeled as volumes) with the ninth one scheduled for 2022.
The series' story is set in the future-fantasy world of Remnant, which is filled with ravenous monsters, treacherous terrain, and more villains than you can shake a sniper-scythe at. Fortunately, Beacon Academy is training Huntsmen and Huntresses to battle the evils of the world, and Ruby, Weiss, Blake, and Yang are ready for their first day of class.
▍Anime Japan 2022 Livestream Log
Follow QooApp official Facebook / Twitter / Google News to get the latest ACG information!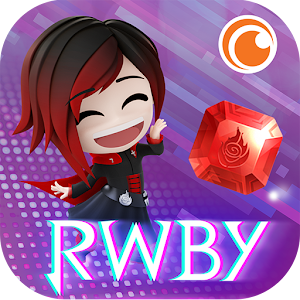 RWBY: Crystal Match Crunchyroll Games Rate: 4.1
Install