The Japanese server of Pokelabo and Square Enix's SINoALICE mobile RPG has started a collaboration event with the popular anime series Kakegurui: Cheating Is Allowed from April 12.
During the collaboration period, characters from Kakegurui will appear in the game, and a newly written collaboration scenario will be available in-game. In addition, all users who log in during the period will receive a special copy of Yumeko Jabami!
▍SINoALICE JP x Kakegurui Collab PV2
▍Get a free unit just by logging in!
Players who log in from Tuesday, April 12, 17:00 [JPT] to Tuesday, April 26, 14:59 [JPT], can obtain Yumeko Jabami (CV: Saori Hayami) for free from their Present Box! This is your chance to get a collab character by just logging in!
▍SINoALICE x Kakegurui Collab Event
In the guild work-together event "Fairy Tale Woman, Kakegurui Woman," you can read the special scenario that was written exclusively for this collab, and also collect tickets as event rewards to get gorgeous rewards such as the Snake Plague Dream Girl/Breaker arcana and magical stones.
In addition, a A Little Match Girl/Hyakkaou Academy dress-up character can be obtained by completing the 13th Normal section of the event. To acquire the character, you must have the Match Selling Girl/Hyakkaou Gakuen job during the event.
▍SINoALICE JP x Kakegurui Collab Characters & Gacha
The SINoALICE JP x Kakegurui collab character gacha will be split into two parts, each with a guaranteed SS character at step 5, as well as a tripled drop rate for all the SS characters inside.
■ Characters Available in the Part 1 Gacha
Sayaka Igarashi – CV: Ayaka Fukuhara
Kirari Momobami – CV: Miyuki Sawashiro
■ Characters Available in the Part 2 Gacha
Mary Saotome – CV: Minami Tanaka
A Little Match Girl – CV: Mayu Sagara
▍Get character from the Gem Pack!
A special Gem Pack will be available in the Shop! It will give you 306 stones plus a copy of Midari Ikishima as a bonus!
▍Win a Special T-Shirt!
From April 12 after the maintenance, a giveaway will be held on the Official Twitter. 50 winners will be selected by lottery from among those who applied via Twitter to win an original T-Shirt!
▍Win Rewards By Defeating Enemies!
Depending on the number of enemies defeated throughout the collaboration period, rewards such as stones, materials, and even exclusive stickers will be given away to all players!
Follow QooApp official Facebook / Twitter / Google News to get the latest ACG information!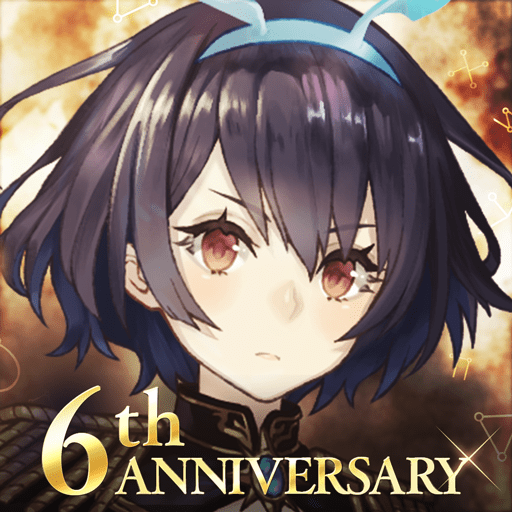 SINoALICE | Japanese Pokelabo, Inc. Rate: 3.8
Download