I wasn't interested in Arknights. When my brother showed it to me I took a quick look, and said "this is just Bloons tower defense but anime". After giving it a try though,I couldn't stop playing. The game's take on tower defense with each "tower" being completely unique with abilities you can activate mid-battle, made for an addictive game loop of trying to beat a stage with your team, and careful planning. Add to that gorgeous visuals and a memorable soundtrack, and you get one of the best tower defense games out there.
I've come a long way since then, and so has Arknights, and since the game is nearly three years old, I thought it'd be a good time to look at some of the bizarre ways the game handled its features, how Yostar fixed them, and how much it has added to the game.
If you left the game because of these oddities, you'll be glad to know that things have gotten so much better, and might want to think about checking back into Arknights.
▍The Support System Was a Nightmare
Contingency Contract is an event celebrated by the Arknights community. There's nothing like having your team and your brain pushed to its very limits to try to complete a stage with Risk 18, especially as a new player. As an unfortunate side effect though, I found out how messy Arknights' support system was.
Before the Walk In the Dust update, if you couldn't find an operator a friend put out as a support, you could refresh the screen up to 10 times before the refresh button would go on a long cooldown. The problem was if you failed a stage with that support, the list would refresh, and you'd have to start searching again.
This made playing a hard stage way more of a hassle than it ever needed to be. If you didn't have a key operator but wanted to borrow a friend, there was a real chance they would just never show up, or you'd fail and have to search for them all over again. And in a timed event, your worst enemies weren't on the stage, but the RNG of the friend support system.
Now, refreshes are infinite, and operators are split into so many more categories, so as long as you have a friend with that operator set as a support, you will find them. It has made it so much easier for me to help out my friends in the game because I know they can always find my support unit if I change it out in a matter of seconds.
▍ The Shop Now Got an Upgrade
Remember trying to farm for material all day, and never getting what you wanted? I mean you still do but these days there are much more ways to get what you need.
After the first events got reran, Arknights added more categories to the game's store, allowing you to turn event reruns and limited gacha pulls into materials. If you come back to the game to check out a new operator or replay an event you already played, you'd be able to turn old furniture and rolls on the banner into almost any material you could think of! Making it even easier to promote your shiny new operators.
If the prospect of grinding for several hours just to promote your new operator took too long, these shop categories may be just what you need.
▍ A Single Change to Overhaul The Entire RIIC
It seems like such an obvious feature, but for about eight months since the Arknights' launch, you had to manually refill the production orders in your base, and manually fulfill each and every trading order you received. This meant that every so often, you'd have to return to the factory and assign orders to the maximum amount.
While this wasn't difficult, it was certainly an inconvenience, as most of the time players just wanted to produce an infinite amount of gold, or battle records. It definitely isn't a deal-breaker, but having to be reminded to do this every so often isn't what I'd call a good time.
Thankfully, Yostar was listening. All you need to do now is tap three buttons to collect everything and get the base back to chugging along. You still have to swap out fatigued operators but the quality of life changes like these drastically reduced the hassle of what is a rather hands-off process, to begin with.
It's hard to imagine Arknights without this change today, and Yostar agrees since it's one of the first UX changes they ever made to the game.
▍Old Arknights Events Couldn't be Replayed!
Record Restoration was added during the "Hearts of Surging Flame" event. This feature allows players to go back and play through old events. More importantly, it allowed them to pick up rewards that were inaccessible after the reruns of that event.
It's rare for mobile games to rerun the same event more than once, let alone let you replay them whenever Many players like myself accepted that I'll never pick up characters like Grani again, but this feature allowed me to finally give maximum potential to Grani, even though I might not use her now.
And for new or returning players, this is a blessing, as you won't be punished for getting into the game now since you won't miss out on the story, and characters. It's a feature that's great for the preservation of the game's content, and we wish more mobile games would adopt something like this. Now if only Yostar would re-run the first Chinese New Year event…
▍Thank God For the Collect All Button!
Absolutely the most requested feature of all time had to be a button to collect all dailies at once. This was something that Yostar made available for Contingency Contract challenges but strangely wasn't available for dailies, or weeklies.
This button is both the simplest, and biggest addition to the game. After almost 2 years, players were finally able to claim all of their rewards for the day by just tapping on a single button. If you've never experienced how time-consuming it was, try to claim all of your daily missions without tapping on collect all. Then come back afterward and tell us how many you claimed, before hitting "Collect All".
▍What Major QOL Change is Coming Next?
During Arknights' 3rd anniversary, they the Annihilation Skip which lets players completely skip waiting for an annihilation stage to finish! In approximately 6 months, We too will be able to skip runs of the annihilation stage, meaning we won't need to leave our phones out for 15 minutes at a time to get our Orundums! The Chinese server also received the 6th tier of EXP and LMD stages! Making farming even more efficient, while still adding a nice little bit for everyone to complete on their first run!
The Chinese server also recently received a brand new feature allowing you to instantly get a character to a certain level, with it automatically calculating the cost for it. No more holding the EXP items for minutes at a time!
▍Is It Worth Getting Into Arknights?
With so many QOL changes that make the game much less of a hassle, put the control in your hands, and let you replay old events, Arknights' core systems are better than ever and are sure to be a breath of fresh air to returning players. Couple that with the game's quality gameplay, tight balance, great art style, and soundtrack, with new events coming and even more features just around the corner, there is more to love from the game than ever before.
If you dropped the game some time ago, or have never tried it, I highly encourage you to give the game a try now as it's come a long way and will continue to evolve over time.
What features do you think should make it into Arknights next? A stage skip? an auto-rest feature? Comment below what feature you'd like next in Arknights!
Follow QooApp official Facebook / Twitter / Google News to get the latest ACG information!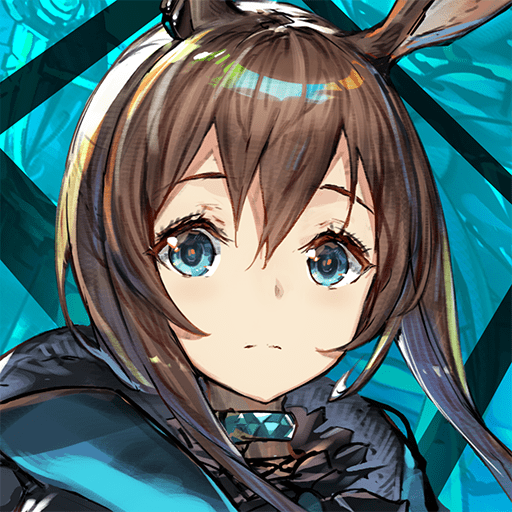 Arknights | English Yostar Limited. Rate: 4.7
Download