Cygames' Uma Musume Pretty Derby mobile game revealed the latest information and future updates in its official Paka Live Vol. 17 broadcast program streamed on May 29. Apart from new campaigns and story events, new uma musume, Curren Chan, and Fine Motion are arriving, together with a collaboration with World Flipper & Shadowverse EVOLVE.
▍Newly Revealed Uma Musume
From May 30, brand-new Uma Musume and support cards will appear as rate-up targets in the brand-new gacha!
■ 3★「First Lunar Month, Ma Cherie」Curren Chan
■ 3★「Titania」Fine Motion
■ 3★ Support Card「Uraraka Passion」Haru Urara
■ 3★ Support Card「Beloved Golden Orchid's Gathering」Ikuno Dictus
▍Story Limited Event – Silks & Three Riddles
The next story limited-time event, Silks & Three Riddles is scheduled to be held from May 30, 12:00 to June 10, 11:59. This time, the Uma Musumes take the stage on the "Beauty Dream Cup" hosted by Beauty Anshinzawa. The story will depict the Uma Musume participating in the audition in search of the best winning outfit.
Furthermore, from this event onwards, if your team has a certain Uma Musume, you'll get a multiplier on your event points!
Furthermore, the SSR Support Card [Longing Scenery] Rice Shower can be obtained!
▍Champions' Meeting: Gemini Cup
The next Champions Meeting will be the second Gemini Cup.
The selection period for participating leagues will begin at 12:00 p.m. on June 10, and the race is scheduled to start at 12:00 p.m. on June 14. The race will be held at the Tokyo Race Course's 1600m field, with clear weather conditions.
▍Fuji Kiseki's Showtime Event Returns!
Fuji Kiseki's Showtime Event, which was previously held in November 2021 will be held once again on June 20. During the event, two modes can be selected at the start of the Uma Musume's training: Normal Mode and Showtime Mode.
When Showtime Mode is selected, your racing partner becomes stronger, and Show Points are accumulated upon completion of the training. By accumulating enough points, players can earn various items such as Jewels, Rainbow Crystal Pieces, and Hint Books as additional rewards.
The difficulty level can be selected from Lv. 1, and each time the game is cleared, a higher Lv. can be selected. The harder the difficulty level, the more points will be accumulated!
In addition, from this year, the amount of points can be increased by spending twice the amount of TP at the start of training.
▍New Feature: Costume Change!
The "Costume Change" feature will be added on May 30 at 12:00.
This is a function that allows each Uma Musume to change from one of the costumes she has to another. The costume change will be applied not only during training but also for races run as a Hall of Fame Uma Musume!
▍Collaboration with World Flipper & Shadowverse EVOLVE
Not one, but TWO collabs were announced! First, a collaboration starter deck with Shadowverse EVOLVE was announced, and it will be released in September 2022! More details will come at a later date, so stay tuned for that.
Furthermore, a collaboration event between World Flipper's Japanese server and Uma Musume Pretty Derby will be held! The event is called Shaking Beyond the New Gate and will be held from June 15.
▍

WINNING LIVE07 CD Jacket Design Revealed!
The WINNING LIVE07 CD scheduled for release on August 17 had an artwork reveal of the jacket. To celebrate the CD's release, an event will be held on the mobile game in the coming months, so stay tuned.
Follow QooApp official Facebook / Twitter / Google News to get the latest ACG information!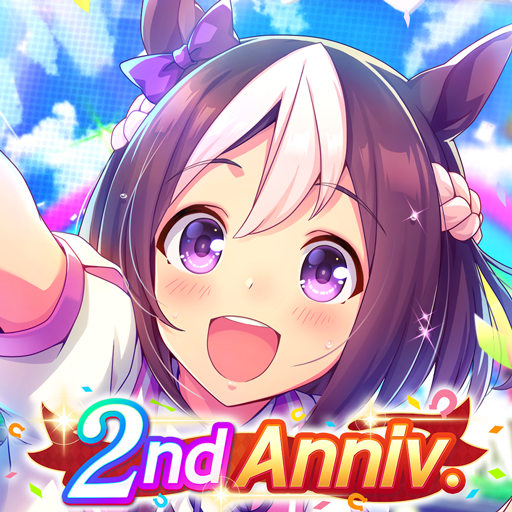 Uma Musume: Pretty Derby | Japanese Cygames, Inc. Rate: 4.6
Download