Entergram announced the release date for dungeon-crawling RPG, KonoSuba: God's Blessing on This Wonderful World! Cursed Relic and the Perplexed Adventurers is delayed to September 29. The game was originally set for a July 28 release in Japan until this announcement. The company cited production reasons and didn't go into any more details.
The game is a dungeon-crawling RPG with classic RPG gameplay similar to games like Shin Megami Tensei, and other classic first-person RPGs. Players will bring a party of up to 5 characters from the KonoSuba series, and deal battle with various creatures while experiencing an original story. The game is a sequel to Konosuba: God's Blessing on This Wonderful World! Labyrinth of Hope and the Gathering Adventurers, and will be available for Nintendo Switch and PS4.
▍About KonoSuba Cursed Relic
Based on the popular anime and light novel, Konosuba: God's Blessing on This Wonderful World! Cursed Relic is a first-person dungeon-crawling RPG, where players take control of Satou Kazuma and his group of misfit adventurers, Aqua, Darkness, Megumin, and more!
After the events of Konosuba Labyrinth of Hope, Kazuma and the gang were given a quest by a noble with a payout of 30 million Eris! Excited that they are making a name for themselves after having solved the mystery of the magic stone, Kazuma returns instead to be sentenced to a crime! After being sentenced for subversion to the state, the gang now has to complete the noble's request to repair an ancient relic in order to pay off Kazumas bounty, or be sentenced to death!
Follow QooApp official Facebook / Twitter / Google News to get the latest ACG information!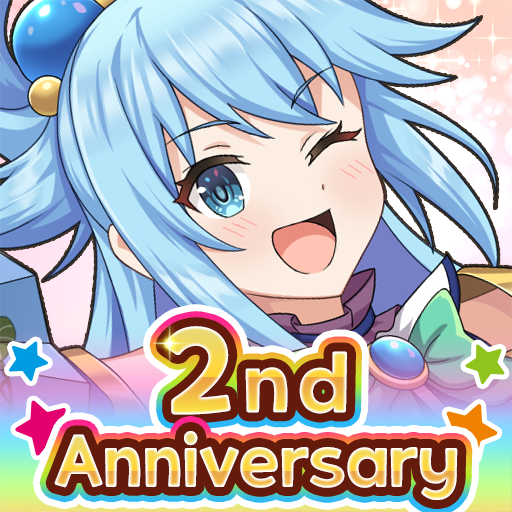 KonoSuba: Fantastic Days! | Global NEXON Company Rate: 4.2
Install