Netmarble announced at a media showcase event on June 16 that the open-world MMORPG Seven Knights Revolution will be coming to iOS and Android on July 28. The game system was also revealed at the event for the first time.
The game was announced in 2021 alongside an anime adaptation of the same name. Players take control of knights leading the Chivalric order, in an attempt to restore the world after the seven knights disappeared several years ago.
Seven Knights Revolution is available now for pre-registration on the game's website, the App Store, and Google Play. Though pre-registering on their website will require a South Korean phone number.
▍Seven Knights Revolution Cinematic Trailer
▍Seven Knights Revolution Gameplay System
In Seven Knights Revolution, players take on the roles of students at the Chivalric order of Granseed. Through the power of special hero cards, players can transform into a member of the Seven Knights, obtaining their powers and abilities. As such the game has no fixed classes, but players will be also able to train their player avatar to be proficient in a variety of weapons from gauntlets, guns, spears, swords, shields, and more to devastate their opponents.
Players will be able to change into three heroes based on a deck you organize before going into battle, and can freely set their weapons based on whichever battle they find themselves in. As an MMORPG, the game will feature real-time combat and unique QTE skills, which if tapped on in the right situation could deal devastating damage.
Each hero card can also take on elements, such as fire, water, wind, earth, light, and darkness. By considering the attributes of the enemies, heroes, and skills, you will deal increased damage and also even be able to come up with unique combo attacks and techniques, by mixing elements with heroes.
▍An Open-World MMORPG Experience
Players will be able to explore the massive world of Granseed in more intimate detail, while also being able to meet the heroes in person. Explore the vast cityscape of Ditria, the beautiful Moonlight Islands, and more locations with their own biology and unique architecture.
▍Diverse Content for all players
What MMORPG would be complete without a ton of game modes? The story mode for Seven Knights Revolution is available in three difficulties, easy, normal, and hard for players that want to change their gaming experience. PvP and PvE Content will also be available and can occur even in sections of the story!
Additional game modes such as Giant Boss fights, Hero Boss battles, Rune Adventure, Student Duels, and Hero Duels will be available in the game on launch.
Boss battles can be tackled with up to seven other players! To easily take down a boss you'll need to build a team with characters that can use suppression abilities to momentarily stun them, and if you don't, team cooperation will be even more vital than ever! Rune adventures can be accessible using Rune Coins earned throughout the game, allowing you to tackle difficult dungeons with precious loot and the rare appearance of a Rune Boss!
Duels are split up into Student, and Hero Duels, allowing players to battle each other using only their player avatars, or hero transformations in intense one-on-one duels. Take down each other to become the best hero Granseed has ever seen!
▍Cooperative Game modes and Islands
You can't have an MMO without good cooperative support even outside of combat, and Seven Knights Revolution will deliver with the Nexus. Players will be able to develop their own private islands called a Nexus, and with it you will be able to send flying ships to collect resources for you, automating some of the grinds. You can even host your own personal hunting grounds to aim for specific enemies, and even share these hunting grounds with your friends, or members of your guild!
While it won't be available on launch, Netmarble is also planning large-scale guild battles, which will be added to the game in a future update!
▍Pre-Registration Rewards
Seven Knights Revolution is available for pre-registration on the game's website, the App Store, and Google Play. Though pre-registering on their website will require a South Korean phone number.
Players that pre-register on the game's website will be able to receive unique Granseed Port Costumes for their avatars. You can also pre-register by going to the game's pages, and players that do so will be rewarded with Rachel's Hero Card and an Enhancement Material pack.
Follow QooApp official Facebook / Twitter / Google News to get the latest ACG information!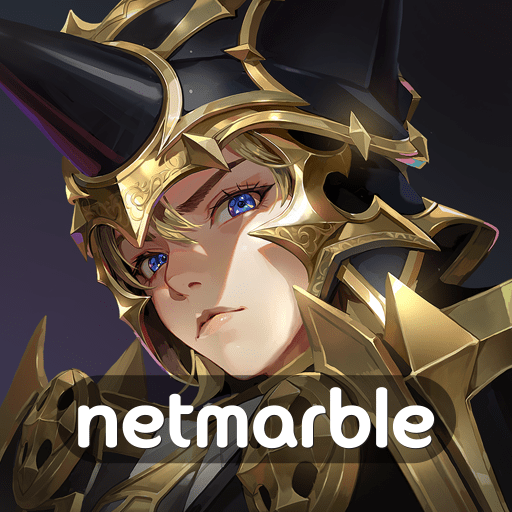 Seven Knights Revolution Netmarble Rate: 3.8
Install