Cygames' Uma Musume Pretty Derby mobile game revealed the latest information and future updates in its official Paka Live Vol. 18 broadcast program streamed on May 29. Apart from new campaigns and story events, new Uma Musume, Taiki Shuttle, and Mejiro Dober will be arriving in the game, alongside the final chapter of the Main Story Part 1.
▍Main Story Part 1: Final Chapter Part 2 Will Be Released Soon!
The second part of the final chapter of the main story, "Twinkle, Forever and Ever" will be released on July 20, 2022, at 12:00 p.m. [JST]! In addition, a PV was released on the official YouTube channel.
▍New Uma Musume
From June 30, brand-new Uma Musume and support cards will appear as rate-up targets in the brand-new gacha!
■ 3★「Bubblegum☆Memories」Taiki Shuttle
■ 3★「Vacation Saphir」Mejiro Dober
■ 3★ Support Card「Kira Kira Kakeru Infinity」El Condor Pasa
■ 3★ Support Card「Machitan ☆ Adventures」Matikane Tannhäuser
▍Uma Musume Pretty Derby Story Event – Seek Solve Summer Walk
The next story limited-time event, Seek Solve Summer Walk is scheduled to be held from June 30, 2022 12:00 to July 11, 2022 11:59 JST.
This time, the Uma Musume strengthen their spirits in preparation for the summer training camps and the autumn battles. The event also depicts Uma Musume's summer adventures in the breezy forest. Furthermore, the SSR Support Card [Longing Scenery] Rice Shower can be obtained!
▍StarHorse4 Collaboration!
From mid-July 2022, we plan to hold collaboration with StarHorse4, a horse racing medal game that is now running in-game arcades nationwide and has received big reviews.
■ Commemorative Login Bonus
A commemorative login bonus for Uma Musume Pretty Derby and StarHorse4's collab will be held from mid-July 2022. During this period, up to 1,500 jewels will be given away depending on the number of days logged in.
■ "Daily Race" Increasing Challenges
A campaign to increase the number of "Daily Race" challenges will be held from mid-July 2022. During the campaign, three more Daily Race tickets, which are required to challenge Daily Races, will be replenished every day.
■ Special Redesign: StarHorse4 Edition
From mid-July 2022, the design and BGM will be changed to "StarHorse4" specifications, and different trainers will appear. In addition, the "Rare Hints Specialty Book" and other collaboration-only items will also be available.
▍New Race Event: "Aim! The Strongest Team"
The "Aim for the Strongest Team" will be held in mid-July 2022. This is a race event in which teams of seven Uma Musume compete against teams of other trainers. The team will start with a Hall of Fame Uma Musume who will be the captain of their own team, and a team of seven Uma Musume including six NPC Uma Musume.
By winning races against other trainers, you can scout one from the other team to replace your team member. As your team gets stronger, your team rank will increase, and you will earn rewards corresponding to your rank.
▍Free Continuation Count Increase Campaign
The "Free Continuation Count Increase Campaign" is scheduled to begin at 5:00 a.m. on June 30, 2022. During the campaign, players can continue for free up to 3 times a day without any additional cost.
▍GI Race Campaign
Trainers will receive additional Manny for GI races! Limited-time missions will also be available, so be sure to take on the challenge. On the day of the GI Races, official illustrations on the official Twitter will be posted.
▍Little Noah: Scion of Paradise Collaboration Confirmed!
Little Noah, Scion of Paradise released on June 28, and Uma Musume Pretty Derby will collaborate with Special Week as part of the second downloadable content lineup scheduled for release in September.
When the main character, Noah, changes into the General Manager's Daughter Noah anima, he can adventure in the Tressen Academy Summer Uniform when in their normal form and in the Special Week Winning Uniform when in their anima form!
Follow QooApp official Facebook / Twitter / Google News to get the latest ACG information!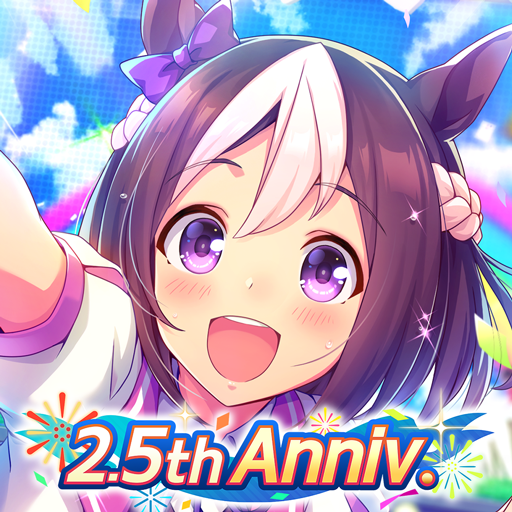 Uma Musume: Pretty Derby | Japanese Cygames, Inc. Rate: 4.6
Install