Netflix officially unveiled three lead cast members of its previously announced live-action series of Yoshihiro Togashi's classic shonen manga Yu Yu Hakusho, which is set to stream in December 2023.
Tokyo Revengers live-action actor Takumi Kitamura will play Yusuke Urameshi, while The Way of the Househusband's live-action actor Jun Shison will play the fan's beloved fox demon, Kurama. Kanata Hongo will take the role of Hiel.
The announcement comes with teaser visuals that preview the actors' looks in the live-action series. Though the full cast of the series is yet to be revealed, Ryusei Yokohoma and Go Ayano will also join the cast.
At a comment session, the lead actor Takumi Kitamura admitted that he thought that it was a joke when he first heard about the offer. "It is no exaggeration to say that Yu Yu Hakusho is so unique and universal that it is the origin of the manga and anime culture that Japan is proud of," Kitamura said.
"Compared to the original series, I think it has a darker atmosphere and when I tried to convey the gentleness of Yusuke, who is a delinquent, but can't turn away from the things in front of him. It is a difficult role, but I had a strong feeling that I could challenge it wth Director Tsukikawa and Netflix."
On the other hand, Kurama's actor Jun Shison expressed excitement to be part of the series as it is one of his favorite manga since he was a student. "There was certainly pressure to play the character Kurama especially when the series has so many fans all over the world. However, the director is Tsukikawa, who shot my first movie. I have a strong desire to show my growth for more than 10 years and to help him steer the work," Shison commented.
"I have experienced so many things that I think this is the first time for me to shoot in such an environment. It took two to three years just for the visuals, and we all went through trial and error to explore the finer details. And the huge number of shooting sets, the scale of one-scene one-cut. It was the first time for me, and I have an experience that reminds me of my original intentions as an actor. This shooting, in which everyone is exploring creativity with the theme from Japan to the world, is very fulfilling and I don't want it to end."
Netflix content acquisition director Kazutaka Sakamoto will executive produce the Yu Yu Hakusho live-action project, with Akira Morii producing for ROBOT, which also creates the Alice in Borderland live-action series. Sho Tsukikawa is the director.
▍About Yu Yu Hakusho Live-Action
Yoshihiro Togashi serialized the Yu Yu Hakusho manga in Shueisha's Weekly Shōnen Jump from December 1990 to July 1994. The series consists of 175 chapters collected in 19 tankōbon volumes. An anime adaptation consisting of 112 television episodes was directed by Noriyuki Abe and co-produced by Fuji Television, Yomiko Advertising, and Studio Pierrot and aired from October 1992 to December 1994.
The story of Yu Yu Hakusho follows Yusuke Urameshi, who is killed after moving a youngster out of the path of oncoming vehicles. The Spirit World is astounded that such a person would devote themselves due to his criminal nature. Yusuke is granted the opportunity to be revived after realizing that it was not his time to die. When Yusuke returns to the living world, he becomes a spirit detective, a supernatural investigator.
Follow QooApp official Facebook / Twitter / Google News to get the latest ACG information!
Yu Yu Hakusho: BANG! Spirit Gun | Simplified Chinese DeNA China.

: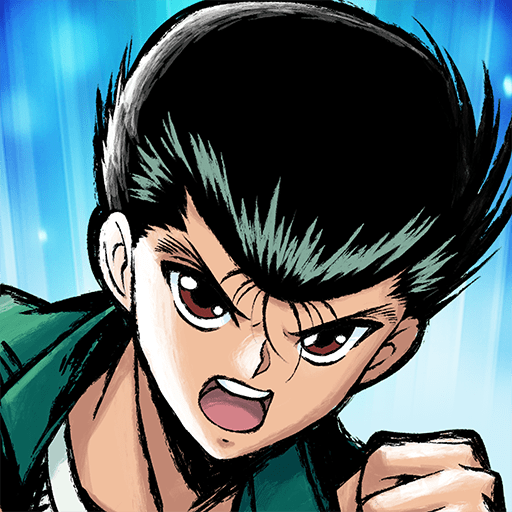 Yu Yu Hakusho: 100% Maji Battle KLab

: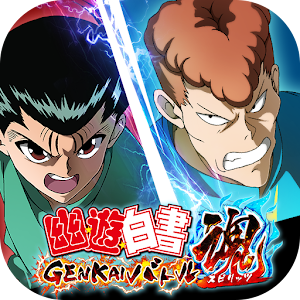 Yu Yu Hakusho GENKAI Battle Spirit Mobcast Games Inc.

: