LINE Games' turn-based RPG, EXOS Heroes is getting a PC port! The port will be arriving on PC via Steam in all of its supported languages including English, French, German, Japanese, Korean, Thai, and Chinese. The game is expected to arrive on Steam in August 2022, and will support cross-platform functionality between mobile phones and PC, including multiplayer and save-migration!
EXOS Heroes is a 3D turn-based RPG with over 200 heroes, polished 3D graphics, and several gameplay modes with PvE, Dungeons, Raid Battles, and PvP.
You can wishlist the game now on Steam
▍Exos Heroes Worldview
Exos Heroes tells the story of a group of adventurers searching for the legendary sword, 'Exestruk', the missing sword of the emperor, and the curse of the ancient dragon! Build a team together and explore the vast open world using an Airship, land at a location and explore the area on foot to dig through abandoned ruins, and lost treasure.
Featuring over 250 unique characters, from knights, pirates, samurai, monks, ogres, and more with their own unique talents, build a party of five members to explore the land and bring peace to the Exos continent.
▍Exos Heroes Gameplay
Exos Heroes is a turn-based RPG. Players fight against waves of enemies in cinematic 3D battles, with amazingly animated skills and unique attacks.
The game features a system called Guardian stones, which functions similarly to the element systems found in other games. If you attack a character with the same Guardian Stone as your own, you can inflict a status called Break, leaving them defenseless and open to more punishment from the rest of your party!
Follow QooApp official Facebook / Twitter / Google News to get the latest ACG information!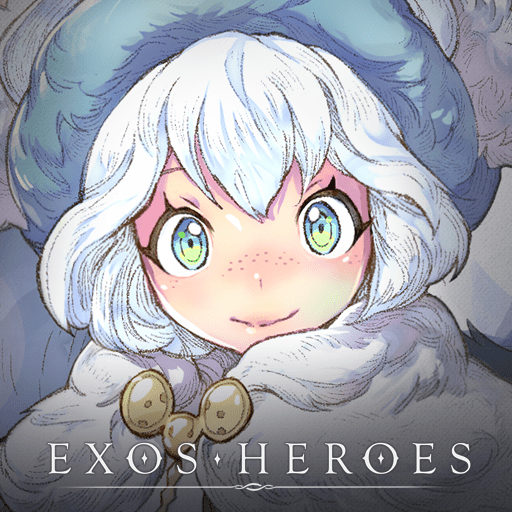 Exos Heroes Exos Heroes LINE Games Rate: 4.1
Download