My Hero Academia's anime released a new trailer showing off more of the Heros vs Villains war arc. The anime also features the opening theme song, "Hitamuki" (ひたむき) by Super Beaver, and the show's ending theme song "Sketch" will be performed by Kiro Akiyama.
With most of the previous seasons being 25-episode shows, we can assume that season 6 will also be around that length, given how long the Heros vs Villains arc is, and likely covering the aftermath as the series creeps closer to its climax.
The My Hero Academia anime is set to debut on October 1 in Japan
▍My Hero Academia Season 6 Story
War is coming. As the League of Villains teams up with the Meta Liberation Army, the professional heroes now have to band together in a bid to take them both down, in a battle where even the pro heroes will not come out unscathed. Time is of the essence, however, as Shigaraki Tomura slowly begins to awaken with his newfound destructive power, which could spell the end for Japan, if not the world. Endeavor, Mirko, Present Mic, Hawkeye, and all the professional heroes and students of U.A. prepare themselves for the battle of a lifetime.
▍My Hero Academia Staff and Production
Original Works: Kōhei Horikoshi [Serializing in Weekly Shōnen Jump]
Chief Director: Kenji Nagasaki
Director: Masahiro Mukai
Series Composition & Script: Yōsuke Kuroda
Character Design: Yoshihiko Umakoshi
Sub-Character Design: Hitomi Odashima
Color Design: Kazuko Kikuchi
Cinematographer: Takashi Sawa
Editor: Kumiko Sakamoto
Sound Supervisor: Mima Masafumi
Music: Yuki Hayashi
Animation: BONES
▍My Hero Academia
■ Izuku Midoriya – CV: Daiki Yamashita
■ Katsuki Bakugō – CV: Nobuhiko Okamoto
■ Ochaco Uraraka – CV: Ayane Sakura
■ Tenya Iida – CV: Kaito Ishikawa
■ Shōto Todoroki – CV: Yūki Kaji
■ Tsuyu Asui – CV: Aoi Yūki
■ Momo Yaoyorozu – CV: Marina Inoue
■ Eijirō Kirishima – CV: Toshiki Masuda
■ Denki Kaminari – CV: Tasuku Hatanaka
■ Fumikage Tokoyami – CV: Yoshimasa Hosoya
■ Denki Kaminari – CV: Tasuku Hatanaka
■ Minoru Mineta – CV: Ryō Hirohashi
■ Kyōka Jirō – CV: Kei Shindō
■ Shōta Aizawa – CV: Junichi Suwabe
■ All Might – CV: Kenta Miyake
Follow QooApp official Facebook / Twitter / Google News / Reddit to get the latest ACG information!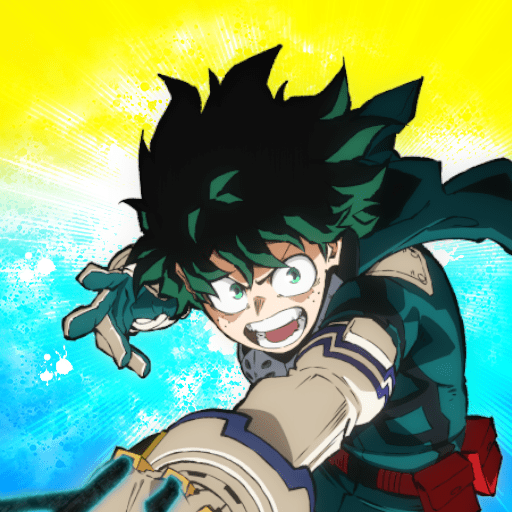 My Hero Academia ULTRA IMPACT | Japanese BANDAI NAMCO Entertainment Inc. Rate: 4.0
Install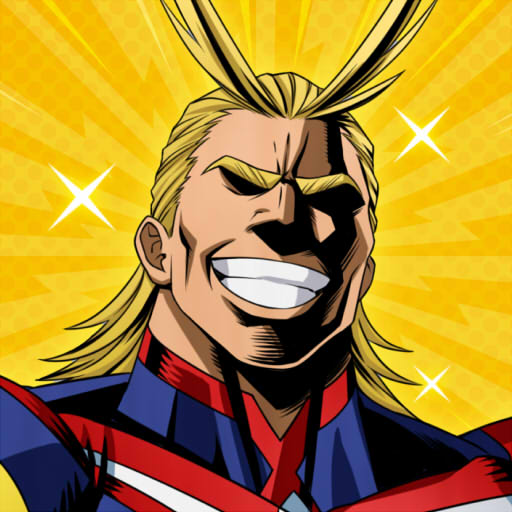 My Hero Academia: The Strongest Hero | English Sony Pictures Television Rate: 3.9
Install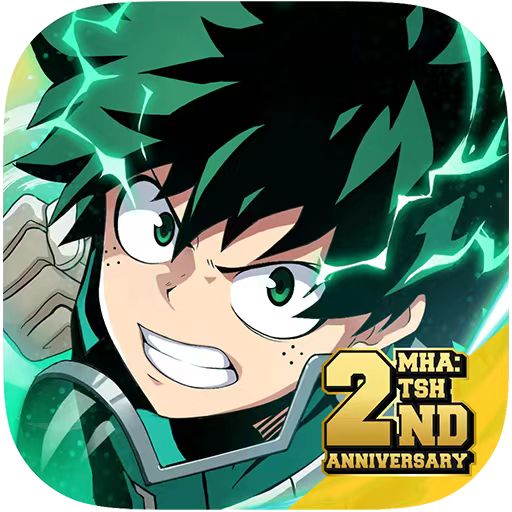 My Hero Academia: The Strongest Hero | European A PLUS JAPAN Rate: 4.0
Install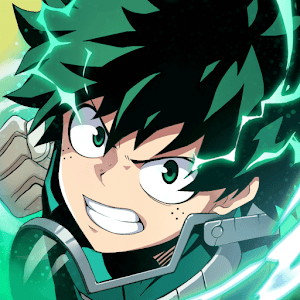 My Hero Academia: The Strongest Hero | Traditional Chinese Komoe Game

: