Did you know it's been 10 years since Sword Art Online's anime first debuted? Sword Art Online Variant Showdown is remembered, when it released the full version of the game's opening, to commemorate the occasion!
The opening resembles something you'd see if SAOVS was an actual anime, with the song "ANSWER" by Eir Aoi, featuring the main SAO characters you know and love!
Sword Art Online Variant Showdown is available for pre-registration on the game's website.
▍Sword Art Online Variant Showdown Opening
▍Sword Art Online Variant Showdown Worldview
Sword Art Online Variant Showdown takes place somewhere between Sword Art Online Alicization, where Kirito and his friends investigate a rumor about a game that erases your memories if you come across a certain enemy.
Kirito jumps into the VRMMMO, a world created by a junior high school student, and meets a mysterious girl who seems to know everything about the world.
What follows is an original story featuring familiar characters, new enemies, and a story that's sure to engage fans of the SAO series.
▍Sword Art Online Variant Showdown Gameplay
The game is a twin-stick real-time action game where players control one of three characters at a time, being able to switch between party members on the fly.
Characters have a basic attack and two special skills, unleashing combos on the fly and building up a combo meter. The longer your combo, the more damage you can deal, especially since you can wrack up a higher combo count by switching characters to continue the mayhem
The game also incorporates RPG mechanics, being able to upgrade and collect ability cards to strengthen your characters, with unique animations even being shown on the cards!
▍Read More
Sword Art Online Variant Showdown CBT Review – Get Ready for An Exhilarating Action RPG
Follow QooApp official Facebook / Twitter / Google News / Reddit to get the latest ACG information!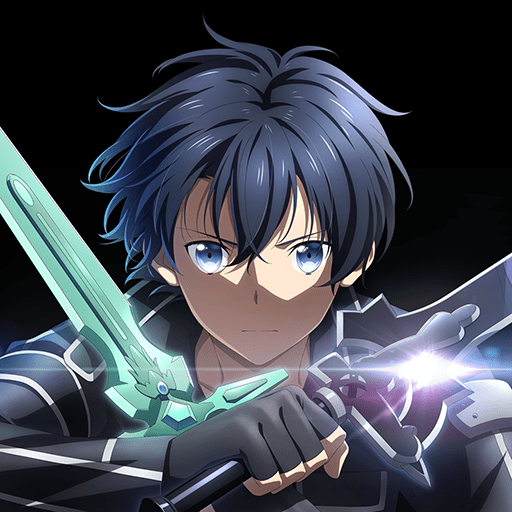 Sword Art Online Variant Showdown | Japanese BANDAI NAMCO Entertainment Inc.

: