During QooApp's trip to Tokyo Game Show 2022, we got to try out the demo version for Project Moon's Limbus Company, the sequel to Lobotomy Corporation and Library of Ruina. The demo had two modes for us to try, with "normal combat" encounters, and a special boss encounter later in the game. The demo even let us try the game in English, Japanese, and Korean, though at this demo we tried it in Japanese.
Limbus Company is expected to launch on iOS, Android, and PC Globally in Winter 2022.
▍About Limbus Company
Limbus Company is the third game in Project Moon's series of titles after Lobotomy Corporation and Library of Ruina. Limbus Company tells the story of you, a manager leading 12 sinners to The City, a seedy underbelly of corporate housing, and 26 districts, each being completely unique from one another with different values and morals, corrupt, or pure.
As such, Limbus Company expands on the world introduced to us after Lobotomy Corporation, expanding far out from the original game's premise of providing power, to the city it once gave power to.
▍Limbus Company Demo Footage (Captions Available)
▍Limbus Company Demo at TGS 2022
Because Limbus Company's demo was split into two specific game scenarios, let's explore both of them in detail, starting with Normal Encounters.
■ Normal Encounters
Limbus Company is a turn-based, action puzzle game. At the beginning of each round, you are presented with a chain of Sins with colors and symbols representing your characters. By matching Sins you will cause resonations, that deal damage to enemies or cause different effects from buffing and healing. When you connect three or more sins of the same type and attribute, you get a Complete Resonance which deals additional damage.
You can also assign which characters attack which enemy, giving you more freedom to target an enemy's weaknesses or focus on certain peskier targets.
This system is tied together with various types and elemental advantages, and when you complete a chain, both you and the enemy attack simultaneously, meaning you'll have to think about your actions as you won't be able to kill all of the enemies in one fell swoop without sustaining some damage.
Depending on which Sins and attributes you've accumulated during battle, you can execute skills, or E.G.O by tapping and holding on to character portraits, allowing you to deal massive damage, or apply useful buffs and debuffs.
After fights, you'll be able to watch the game's story unfold through dialogue.
■ Abnormality Boss Battles
After managing and witnessing what Abnormalities are capable of in Lobotomy Corp and Library of Ruina, now you'll have to face off against them.
Instead of targeting multiple enemies, now you can target the different body parts of an Abnormality, each with different attributes with its own independent health pool. Once you destroy a part, you'll be given an opportunity to deal additional damage, as the boss will be stunned and weakened.
The boss can also execute "Judgement" attacks similar to a table-top RPG, where you have to choose certain party members to roll the dice against that encounter, with certain members having a higher success rate. Successfully doing so can even remove a buff from the boss.
Though Limbus Company's combat is quite complex and adds a lot more compared to traditional puzzle RPG games, the game's presentation and sheer fluidity of its combat make it flow very naturally after some exposure to the game. The UI also always gives you feedback on certain actions and also has an auto-battle system with a rating to show how likely your team is to win if you choose to let them fight without your guidance.
If you're a fan of Project Moon's works or like turn-based RPGs, or want something fresh, this game might just tick off all the right boxes for you.
Limbus Company launches for iOS, Android, and PC in Winter 2022.
Follow QooApp official Facebook / Twitter / Google News / Reddit to get the latest ACG information!
⬇ Click the Pic below for more TGS 2022 articles ⬇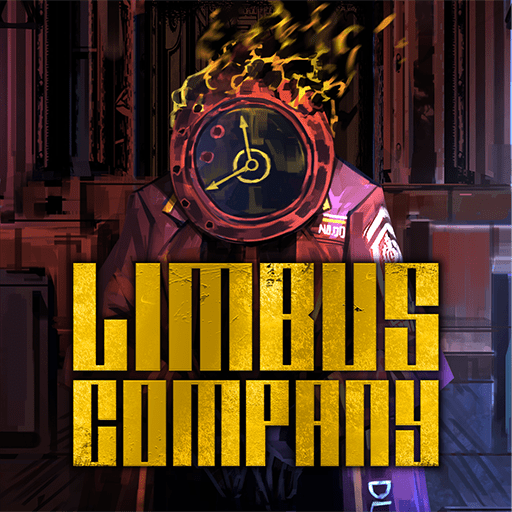 Limbus Company Project Moon Rate: 4.5
Install