The first major update to Genshin Impact after the release of the Sumeru region is finally here, bringing with it new characters, the next chapter in the game's story, new enemies, and opening up the arid desert regions to the west of Sumeru!
This update also brings Cyno and Candace from Sumeru, powerful Polearms wielders with the ability to strike at enemies with powerful claws, and create a buff that passively deals hydro damage based on Candace' max HP!
Genshin Impact Version 3.1 Launches on September 28, with the release time varying slightly based on region.
▍Genshin Impact Cyno Trailer
▍Genshin Impact 3.1 New Characters
The new 5-Star Electro polearm wielder, Cyno ,and 4-Star Hydro polearm user Candace has arrived! These two are available in the Twilight Arbiter banner, alongside Sayu and Kuki Shinobu! Candace will also be available in the second wave of banners with Nilou later in update 3.1.
The Anemo Archon Venti is also making his comeback in the Ballad in Goblets banner with the aforementioned 4-stars appearing at a higher rate!
These characters are available from September 28, until October 14 ,18:59 [JST]
▍Genshin Impact 3.1 New Equipment
The new Epitome Invocation banner brings with it Elegy for the End, and the Staff of Scarlet Sands Polearm.
This new power grants Crit Rate as a secondary stat, up to 44.1% ,and its special effect gives bonus attack based on 52% of their elemental mastery! The weapon also grants the user a 28% stacking buff that increases its special effect by an additional 28%, making this the premier polearm for Cyno!
▍Genshin Impact 3.1 New Story Quests
New story quests have been added to the game, with the Lupus Aureus story quest featuring cyno, and the next chapter in Genshin's main archon storyline, acts III and IV.
▍Genshin Impact 3.1 Of Ballads and Brews Event
The Of Ballads and Brews event is about to begin! This event takes place in Monstadt as the Knights of Favonius prepare a great festival for citizens, giving you the chance to earn Primogems, a Crown of Insight, materials and new furniture!
The event has you playing a series of minigames including the Highwind Trial combat challenges, Fecund Blessing Scavenger hunts, and Charity and Creativity, where you'll help manage a shop to help fund a charity in-game!
▍Play the Spiral Abyss for a Free Collei!
Spiral Abyss has been updated to now give Collei after you complete stage 4-3! This reward is now in the game permanently and you can claim her from the event pages tab if you've already beaten that stage.
▍Genshin Impact Login Bonuses
September 28 also means it's the anniversary of Genshin Impact, and the game is celebrating its second anniversary! Right now if you check-in to Genshin Impact from the game's daily check-in, you'll have a chance to earn a free Blessing of the Welkin Moon!
On top of that, all travelers will receive a number of luxurious rewards including 400 Primogems daily totaling up to 1600, fragile resins, a special device from Cloud Retainer, and up to 10 Intertwined fates!
Follow QooApp official Facebook / Twitter / Google News / Reddit to get the latest ACG information!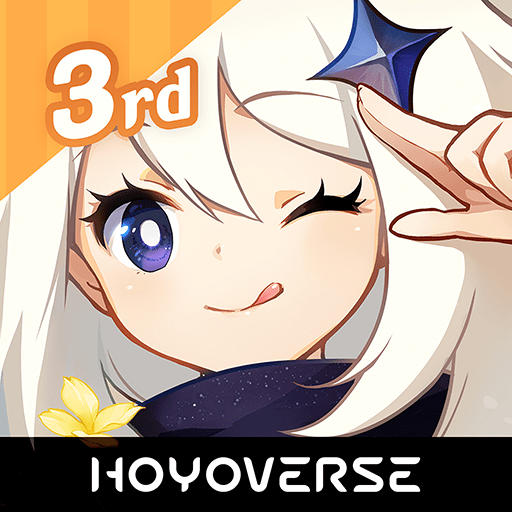 Genshin Impact COGNOSPHERE PTE. LTD. Rate: 4.5
Install