Bushiroad held a 2nd Anniversary Live Broadcast to celebrate the second anniversary of D4DJ Groovy Mix's Japanese server and released information on various updates, including the implementation of new costumes and the new DJ unit Abyssmare.
▍Introducing the new Unit…Abyssmare!
"A solitary abyss that lays waste to everything".
A black ship unit from overseas has suddenly hit the Japanese DJ world. Behind them is the shadow of Sho Mitsuhashi, a member of the legendary DJ unit L.M.O.
Neo's overwhelming singing ability, Sophia's DJ sense to accurately read the room's hype, and Elsie's cute voice and facial expressions captivate the floor, while Veronica charms with her hard dance move… Their drastic and stoic performance, with no interest in anything other than being "the best in the world", will make a huge impact!
Abyssmare's first song "Get into the Abyssmare (Short Ver.)" can be heard on all music distribution services including subscriptions from 25 October.
Here is a brief introduction of all the Abyssmare singers and their CVs:
■ Neo – CV: May'n
The center vocalist of Abyssmare has a cool-headed personality that only sees the people around him as pawns, but she is a top-notch vocalist. She is rapidly gaining popularity with her overwhelming voice and charisma, but she is never satisfied with the status quo and stoically takes lessons every day with the aim of becoming the best vocalist in the world.
■ Sofia – CV: Yūka Aisaka
A DJ from 'Abyssmare' with an excellent ability to read the mood of the floor. She speaks only the bare minimum on stage and has many fans because of her cool appearance. Raised in a poor family, she had low self-esteem and tended to withdraw from the world. Neo's singing voice saved her and helped her to take the first step forward, and she worships Neo to an unusual degree.
■ Elsie – CV: Tomomi Jiena Sumi
The self-proclaimed "number two" of Abyssmare. Despite her cute appearance, she is a fastidious and intelligent person. She is thought to be quite a lady, as she has studied ballet from an early age and has a problem with cheap food, but her family's business is unknown. She often fights with Veronica.
■ Veronica – CV: Misuzu Yamada
Although she is a member of Abyssmare, she has a strong rivalry with Neo and is always picking fights with her. She is physically strong, athletic, and a good dancer. She is often frightened by people around her because of her quick temper, but in fact, she has a compassionate and caring side and is especially kind to children. She often quarrels with Elsie, but usually loses the argument.
▍D4DJ Groovy Mix New Unite – Abyssmare
▍New Event Type: Rave Events!
A new Rave Event type has been added to D4DJ Groovy Mix, which allows DJs to casually experience the unique way of enjoying music, selecting songs, and preparing a set that suits the audience on the floor. Once per day, you can obtain a hint that will tell you what's currently trending and see which song will best suit the current theme.
▍Upcoming Updates to D4DJ Groovy Mix
The following updates are coming to D4DJ Groove Mix's Japanese server:
■ Player Rank Cap Increase!
The maximum player rank in D4DJ Groovy Mix will be increased to 350!
■ New "Monthly Ratings" Scoreboard
A new scoreboard type will be implemented in D4DJ Groovy Mix on November 19. They're called Monthly Ratings and, as the name implies, are updated monthly. By raising your Monthly Rating, you will be able to exchange for special member cards.
■ Parameter Special Attacks Update
Changes will be made to the parameter bonuses for events held from the D4DJ Groovy Mix's second anniversary onwards. Organizing members with strong specific parameters will provide additional bonuses.
■ Rank Update!
Rank missions will be added for each character. By completing missions in D4DJ Groovy Mix, a character's Dig Rank will increase. Furthermore, Dig Rank achievement rewards will be added.
■ Birthday System Big Renewal!
A big renewal is coming to D4DJ's character birthdays! They can now be celebrated with 'flower stands'. Messages can also be written on the purchased flower stands and displayed in the new 'Birthday Hall' area.
In addition, a special title will also be given as part of the login campaign in D4DJ Groovy Mix. This update will be implemented on 30 October, the birthday of Rei Wataratsuki, so please look forward to it.
■ New Member Type: Navigation Members!
Navigation members have new functions such as 'time display' on the home screen, special voice lines that are time-sensitive, voice playback in the member illustration state, and push notifications from the character. The gacha to obtain navigation members will be announced at a later date.
▍D4DJ Groovy Mix 2nd Anniversary Special Gacha
A D4DJ Groovy Mix special 2nd-anniversary gacha is currently being held to pick up new members for the second anniversary. You can choose which unit is guaranteed!
In addition, a D4DJ Groovy Mix 2nd Anniversary gacha with an increased ★4/PU members is now available, with a limited number of 100 draws available, and the members newly introduced for the second anniversary mentioned earlier will also appear.
The line-up of the Standard and Ticket Gachas will also be updated to include permanent members who have appeared before October 24, 2022.
▍D4DJ Groovy Mix 2nd Anniversary Special Songs
Introducing… Revival Songs! These are songs that are based on a past track from each of the six units in D4DJ Groovy Mix. All of those songs will be added once per day, starting October 29.
▍A New Band is in the Horizon…
"Roar into space! Our music!"
Michiru Kaihara, who was the number one solo DJ of her generation, finally formed a unit. Their catchy electronic sound is rapidly gaining popularity. The members often clash with each other, but can yesterday's enemy is tomorrow's friend? The band is going forward in all sorts of stormy and tumultuous ways.
The songs are composed by Shin'ai, written by Hayate and arranged by Michiru, and sung by the virtual singer Rumina Ichiboshi, who has over one million registered users. The music performed by the four uneven members reaches across the electronic sea and into space. As they have not yet "officially" formed as a unit, their unit name is "Michiru Unit (tentative)".
They will be formed as a unit in the future, but in Chapter 3 of the main story in in D4DJ Groovy Mix, the four members will be depicted from their first meeting to the actual formation of the unit, so the unit name and other details are still a secret.
■ Michiru Kaibara – CV: Kotori Koiwai
Michiru is as easy-going as ever and often has trouble reading the atmosphere, but she is still the most talented DJ of her generation. Her growth rate is further accelerated by her encounters with her friends. For some reason, she is seen as an enemy by Shin'ai.
■ Lumina Ichihoshi – CV: Karin Takahashi
A virtual singer who suddenly appeared on the internet and quickly increased the number of registered users. Calling herself a space idol, she engages in a wide range of online activities, from live-playing to posting original songs. In order to become the best diva in the universe, she proposes to Michiru, Shinai and Hayate to form a unit. Lumina has become a mysterious character who is active virtually and only communicates with them through the screen.
■ Cocoa Shinomiya – CV: Akari Yura
A first-year student at Arisugawa Academy, she is usually an honor student befitting the school. Her true character is quite headstrong, and the fact that she is prickly in her speech is a sign that she has been forgiven. In junior high school, she formed a two-person unit with Yate, and their relationship has now progressed further and they are now in a relationship. She is reluctant to accept Lumina's proposal to form a four-person unit.
■ Hayate Tendou – CV: Yuuki Tenma
A first-year student at Arisugawa Academy, Her parents did not get along with each other since she was a child, and she felt lonely because she did not get along with the students around her who grew up in peace and quiet. Her talent for writing lyrics blossomed when she wrote her first poem out of sympathy after listening to one of Shin-aoi's songs in junior high school. Although she appears to have a self-paced personality, she is deeply observant of her surroundings and sometimes says things that get to the heart of the matter. She is in a relationship with Shin'ai.
Follow QooApp official Facebook / Twitter / Google News / Reddit to get the latest ACG information!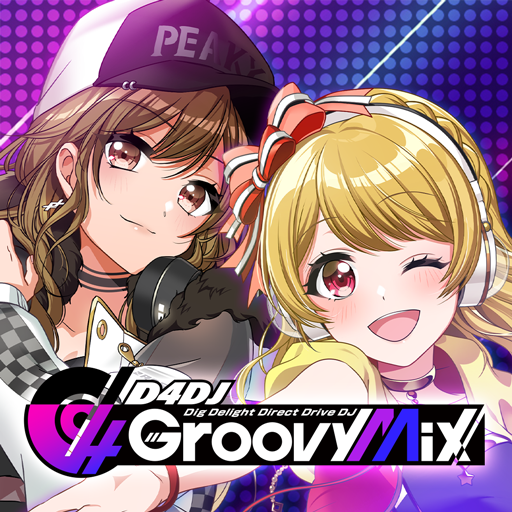 D4DJ Groovy Mix | English D4DJ Groovy Mix | English Bushiroad International Pte Ltd_ Rate: 4.6
Download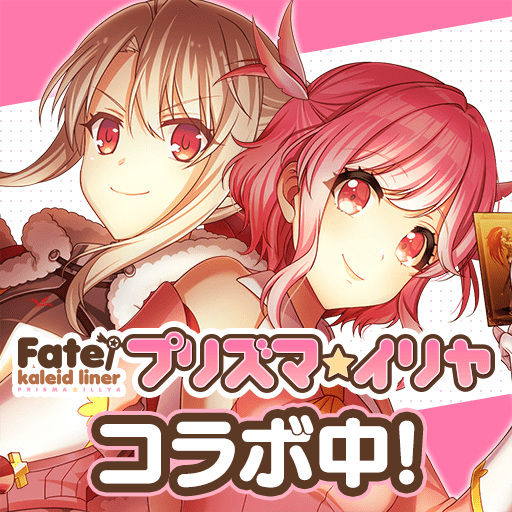 D4DJ Groovy Mix | Japanese D4DJ Groovy Mix | Japanese 株式会社ブシロード Rate: 4.6
Download